Mycomatic Automatic mushroom fruiting chamber kit D45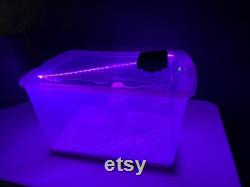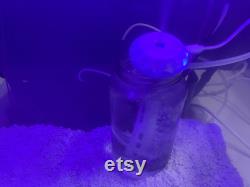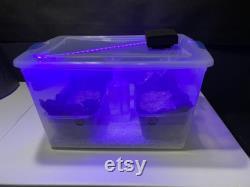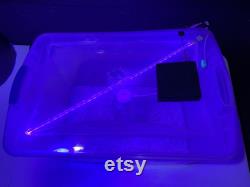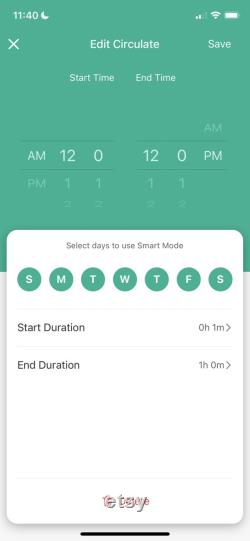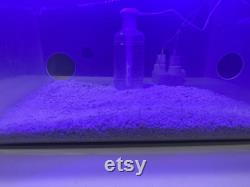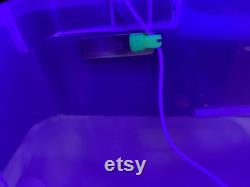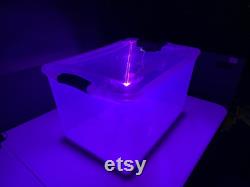 Introducing mycomatic - the ultimate solution for in-home mushroom cultivation. This all-in-one kit includes everything you need to get started, including humidity, co2, and light controls. All-in-one kit with control for co2, humidity, & lights.
Wifi sensor display for temperature, humidity, and ndir co2. No fanning, minimal spraying and bin openings for contamination. Suitable for both beginners cultivators.
Wifi-controlled led, fan, and ndir display for humidity, temperature, co2 monitoring. It is ideal for grain spawn, grain jars, mushroom grow kits, inoculated bags/cakes, brf/pf tek, bulk substrate, all in one bags, and more. Grow delicious, nutritious mushrooms with ease.
Step-by-step setup instructions and cultivation guide. Community newsletter for tips and knowledge sharing. Simple design using wifi plugs to control led, and air flow. Automatic led control with wifi scheduler. Automatic fan control with wifi scheduler. Wifi ndir co2, humidity, temperature display. Internal 60mm fan with filter box.
Wifi ndir co2, humidity & temperature display. Fan 60mm with filter box and wifi scheduler. Grow led strip with wifi scheduler.
Internal water tank for humidifier (we use recycle bottles). 1 x tub sterilite 66 qt, 19x16x15. Exclusive access to community newsletter and support. Mushroom supplies, including the perlite bed you see in the pictures. Filter patches: micropore tape or thin felt.
Start growing unlimited personal amount of delicious and nutritious mushrooms today. We're dedicated to making mushroom cultivation easy and accessible for everyone, with our feature-rich automated monotub kit. Place unit indoors in human tolerable temperature range. (1) recycled materials used for water reservoir to help with plastic waste.
This item is made of tub sterilite 66 qt, power supply, 2 grow led strips, internal humidifier, intake fan for air exchange, temperature controller, water based radiator, water tank for radiator system, water intake funnel for humidifier, fan box for air filter, internal water tank for humidifier, timers and water heater.