New propagation station wall hanging,wall mounted plant wall decoration,test tube holder forpropagatingplant plugs in water,home decorations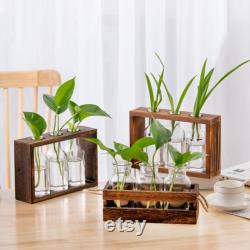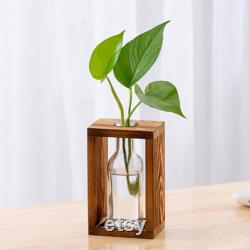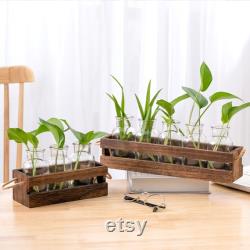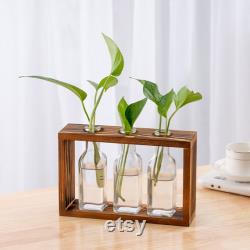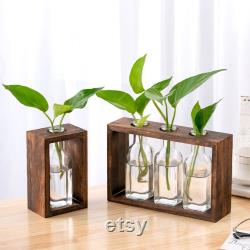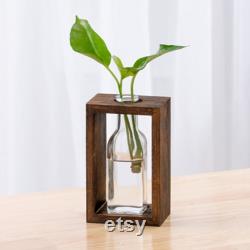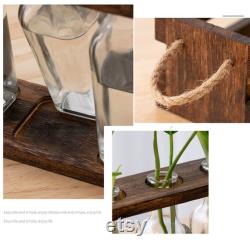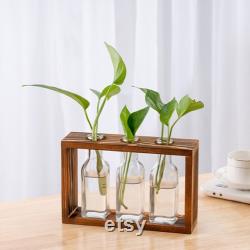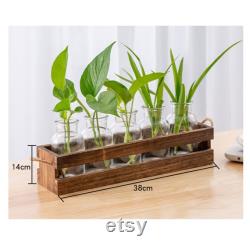 Product features: handcrafted test tube hydroponic vase. The packaging you will receive.
You will receive the following four styles of test tube hydroponic vases. Tung wood, 1 test tube.
Tung wood, 3 test tubes. Tung wood, 5 test tubes. We pack carefully to ensure that items are not damaged in transit. Please note that the plants are not included in the packaging. In addition, we offer two sizes of test tube hydroponic vases.
Name: wooden frame hydroponic material: glass + solid wood. Colour: antique colour/antique wood grain model. Made from high quality high borosilicate glass and iron, this test tube hydroponic vase has been carefully crafted to be heat resistant, durable, unbreakable, non-deforming, . Lightly translucent and corrosion resistant.
It will help you to decorate your home for the long term and bring a natural green ambience to your life. The hydroponic vase has a simple and generous design and is suitable for different occasions, such as living rooms, dining rooms, . Kitchen, office, hallway and windowsill, allowing you to enjoy the beauty of nature at any time. The test tube hydroponic vase provides plenty of space for the roots of the plants and allows you to observe their growth. It is ideal for cuttings, .
Flowers, aquatic plants and live houseplants, allowing you to observe their growth and help them to thrive. In addition, this test tube hydroponic vase is the perfect gift for mother's day, father's day, birthdays, christmas, valentine's day. Thanksgiving and other special occasions, and a great gift for nature lovers and gardeners.
It is also a decorative gift for sweet wedding receptions, . Decorations for anniversaries and special occasions.
Give it to your friends and family to make them feel cared for and concerned.