NEW Stealth Bucket UFO 2.0 with ufo LED grow light, black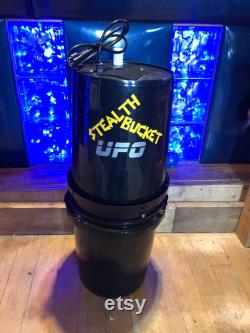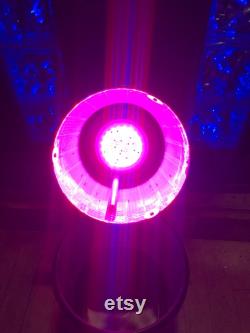 New stealth bucket ufo black. New design, with external ufolight gives even more internal heightfor plants. (picture varies slightly from design as ufo light is now on top instead of inside providing more room, there is a side mounted circulation fan with carbon filter, and the ufo sticker now says ufo 2.0). Includes ufo led grow light. 150 watt equivalent led ufo grow light draws only 30 watts.
Allows additional 3 internal grow height over standard bulb models without an extention. Just add soil, water, & seed. Includes everything needed to grow spectacular plants indoors. Or start plants like tomatoes for outdoor gardens.
Excellent for your kitties fresh catnip supply and latchable. Air flow system with fan & carbon filter. Internal hi-intensity reflective medium in both upper & lower halves. Ufo 150/30 watt led grow light included. Velcro latches with alignment guides to secure halves.
This item is made of space bucket and carbon filter, led grow light, ufo light, ufo grow light, grow bag, grow box, grow bucket, hydroponic.