Nutriculture EBB and Flood 420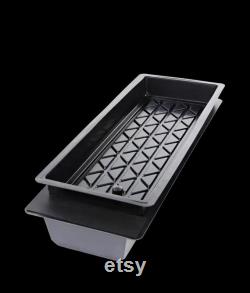 Ebb & flood flood & drain. Choose this super-oxygenating system to make maximum use of the free-draining nature of clay pebbles. Ebb & flood 420 80l. 170 x 62 x 31cm.
Choose your own plant spacing. Solution rises into the media, pushing out stale air. This product requires a segmental timer to control feed times and duration. Kits include - tank, tray, correx top plate, pump, easy drain, easy flood/ overflow and express drain.