NutriGarden SuperFruit Hydroponic Indoor Garden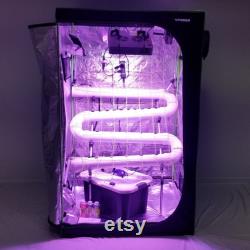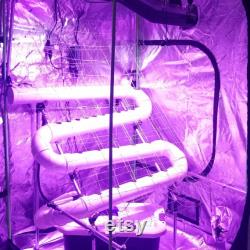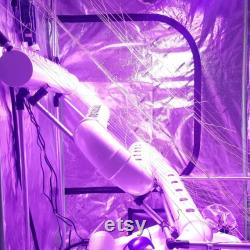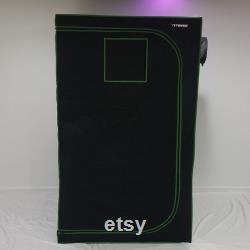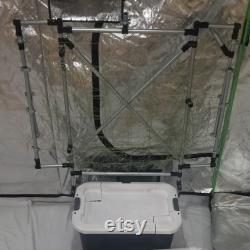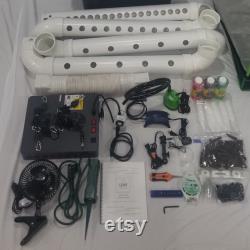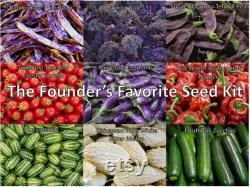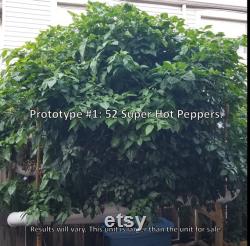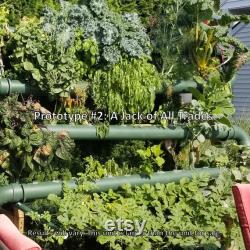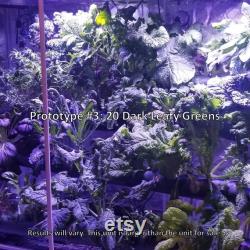 Visit our website at urbanhydrofarmer. We designed the nutrigarden superfruit to be the perfect all-inclusive indoor gardening appliance for new hydroponic users to grow their own superfoods year-round in the comfort of their own home. In the process, we've meticulously tested and refined the system, grown the plants from seed, researched strains with the highest nutrition, and tried and refined recipes to ensure a fabulous experience from seed to consumption. So much so that included with the garden is a comprehensive experience guide detailing how to use the garden, how to grow each plant, when and how to harvest, recipes on cooking and preserving your crops, as well as nutritional information on your crops so you can feel fantastic about your new hobby both physically and mentally head over to the "learn how" section of our website to learn more.
Built to grow more in less time and less space. Utilizing the high efficiency of indoor hydroponics, grow up to 20 seedlings, 10 adolescent plants, and 10 large mature fruiting plants at the same time, up to twice as fast, with production yields up to 10 times, using up to 90% less water, and with significantly less maintenance and upkeep when compared to conventional outdoor gardening. Experience this all year-round in a space as small as sixteen square feet in the corner or along a wall of your home. Easily grow delicious superfoods in the comfort of your own home. Jumpstart your urban hydrofarming hobby with the founder's favorite seed kit, featuring nine highly nutritious superfoods including rattlesnake pole beans, scarlet kale, sugar magnolia tendril peas, tumbling tom red cherry tomatos, fairy tale eggplants, red scotch bonnet hot peppers, cucumelons, okinawan pure white bitter melons, and fordhook zuchinnis (minimum 50 seeds for scarlet kale, minimum 5 seeds for all others).
The founder's favorite seed kit was hand picked to be the perfect introductory seed kit, utilizing all capabilities of the uhf superfruit, maximizing the nutritional output, and allowing for the greatest diversity of food preparations. Conquer this nutrigarden superfruit crash course and you'll learn all the skills necessary to feel comfortable designing your own seed kit and move on to growing the garden of your dreams.
Finish your founder's favorite seed kit grow cycle or just interested in growing other plants the nutrigarden superfruit is capable of growing nearly everything and we've already researched and collected a list of a wide variety of seeds that can be grown. Head over to the "grow ideas" section of our website to jumpstart your imagination with plant options, grow combos, and a guide for acquiring your own seeds. Want to take your gardening hobby back outdoors during the warmer months no problem the nutrigarden superfruit is weather-proof and was designed to be separable and lightweight so it can be easily moved by just one person.
Start your seeds indoors in the spring, follow our weathering guide to weather your seedlings, grow them to maturity throughout the summer, then bring the unit back indoors to continue growing over the winter. Not only can you grow 24 hours a day, 7 days a week, and 365 days a year, but you can do so for the rest of your life and pass on this garden and the joy of gardening on to your children, possibly even your grandchildren.
The nutrigarden superfruit was built out of the highest quality materials available and was built to last. Comes with absolutely everything you'll need to get started and succeed. The nutrigarden superfruit is equipped with the patent pending easyseed seed starting channel which allows you to start up to 20 seeds in the system, three additional patent pending maxflo grow channels for growing plants to maturity, and the patent pending trellis360 that supports all types of plants growing in all directions and in all styles, i. Vertically, crawling, climbing, and utilizing the scrog (screen of green) technique. The garden also includes a 4'x4'x80" grow tent with fan, a led light with four adjustable hangers with an electronic timer, a 20 gallon nutrient reservoir with lid and cut-outs, a water pump with 6' of 1/2" hosing, an air pump with 3' of 1/4 hosing with an air stone, a water heater and thermometer, a flexible drain spout, outdoor power strip with extension, a seed starting kit including 50 grow baskets, grow sponges, grow stickers, and grow domes, 25 grow spacers, garden shears, twist ties, starter nutrients, a measuring cup, a nutrient concentration tester, and a 75' hose with syphon and faucet connector to easily refill and drain the nutrient reservoir.