Organic Ready to Fruit Shiitake Lentinula Edodes Blocks DIY Mushroom Grow Kit FREE SHIPPING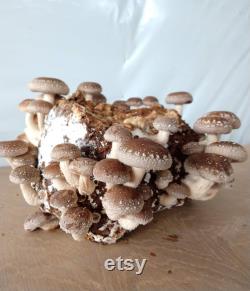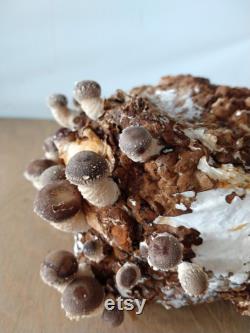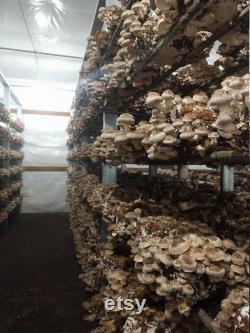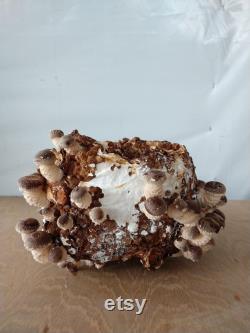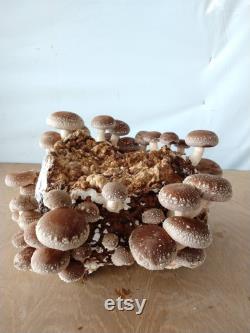 These shiitakes (lentinula edodes) are our personal favorite and one of the best tasting shiitake strains that we have grown. Our shiitake blocks are made from 100% wood and plant based supplements all sourced from the usa. Theyweigh around 4lbs and produce about a pound of mushrooms(in optimal conditions). These are relatively easy to fruit out, as well as a customer favorite. The block will provide up to two flushesin most circumstances.
Our blocks and mushrooms are certified usda organic by the oregon department of agriculture. When you receive the block it can be stored in a fridge for up to a week until it will need to be fruited. In order to get the best results we do recommend some kind of fruiting or humidity chamber for most climates. The instructions are quite simple remove the block from the bag, place in a area that gets indirect sunlight or artificial light, mist the block daily and wait for it to produce mushrooms the block will provide multiple flushes of fruitsin most circumstances. Detailed growing instructions are provided with each order.
Follow us for more info and behind the scenes goodies. This item is made of wood blend and water, mycelium, love, 3mil pp 5 micron filter bag, plant based supplements.