Outdoor Cedar Fort Playscapes Studios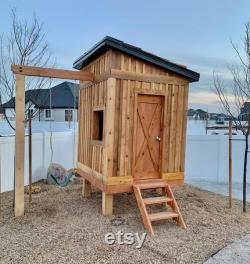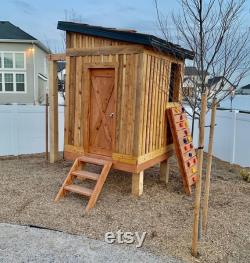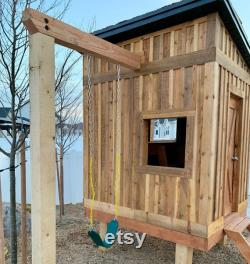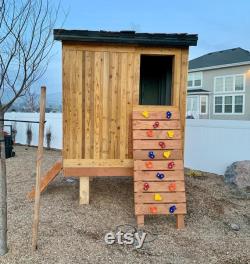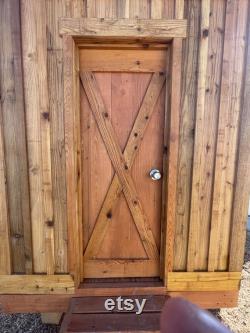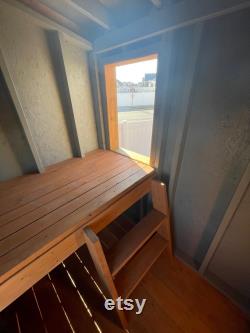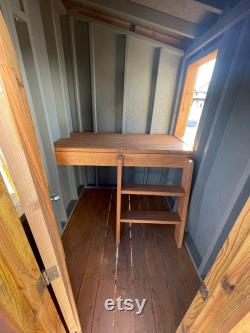 Playhouse is 6'x6' with two door openings, and one window openings. This cedar and pine playhouse includes a climbing wall, one swing, and a wooden ladder.
We make these playhouses specifically for you each playhouse is made to order and can be adjusted depending on the needs of the customer. Additional play features are also available i. Slides, swings, zip lines, monkey bars, etc. For custom playhouses, treehouses or other creative structures, reach out to us on our website.