Outdoor Storage Cabinet, Garden Storage Shed, Outside Vertical Shed with Lockers, Outdoor 63 Inches Wood Tall Shed for Yard and Patio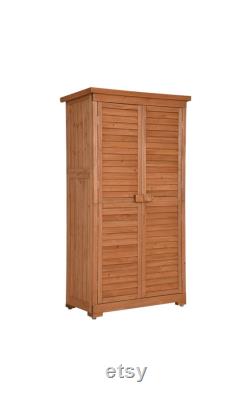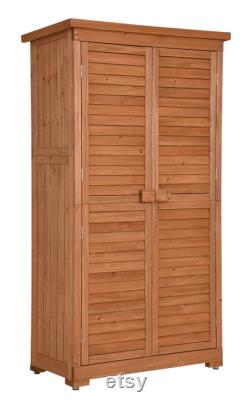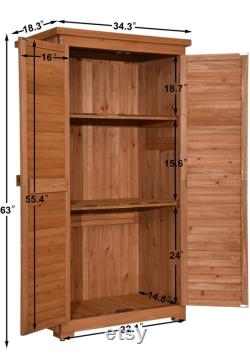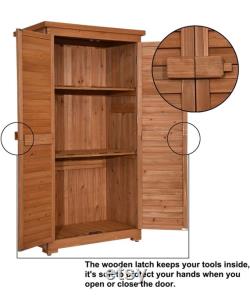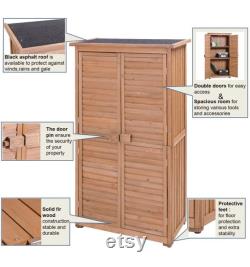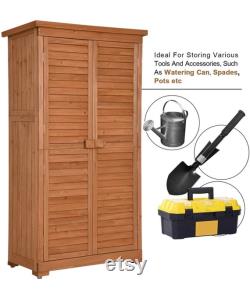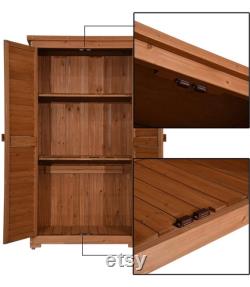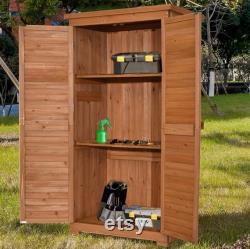 Item dimensions lxwxh 32.1 x 18.3 x 63 inches. Perfect designroof is tilt to avoid water storage. This wooden garden shed looks very delicate to adorn your yard.
Sturdy constructionit is made of high quality material which makes the desire of being used for a long time become possible. Linoleum roofblack linoleum roof not only eye-catching but also durable and functional.
Double doorssimple design with double doors. Size infooverall size : 34.3 l x 18.3 w x 63 h. If your garage is full, this is a great solution to housing your extra items that will help organize your yard, and the mcombo wooden garden shed is just what you need. Asphalt felt on the roof ensures that everything will remain dry inside. Built-in shelf board allows you to put some necessary tools.
Black linoleum roof and natural wood color is a great scenery in your garden. Solid fir wood construction with paint outside which is durable for long-time outdoor use. Double doors allow easy access while the door pin ensure the security of the property. Material: fir wood & asphalt felt.
Overall size: 34.3 l x 18.3w x 63 h. Each door size: 55.4 h x 16 w.
Two inside board size: 30.3 l x 14.8 w. Bottom floor: 30.3 l x 14.8 w. Product dimensions32.1 x 18.3 x 63 inches. This item is made of wood.