Outdoor Storage Cabinet, Garden Storage Shed, Outside Vertical Shed with Lockers, Outdoor 63 Inches Wood Tall Shed for Yard (Natural)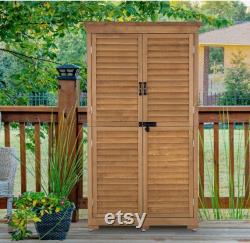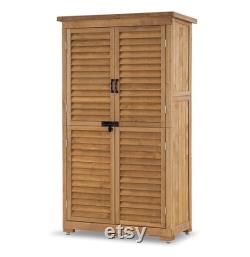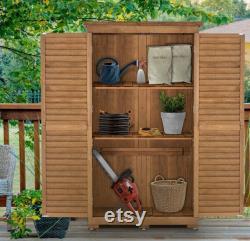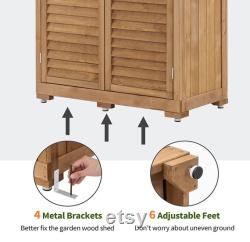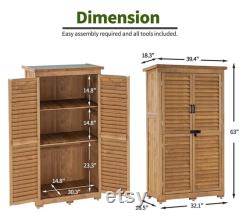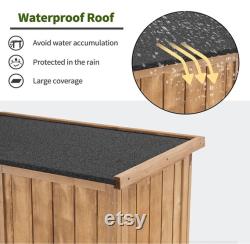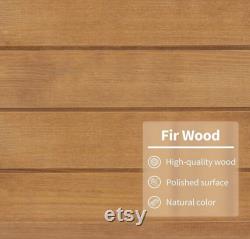 Item dimensions lxwxh32.1 x 16.5 x 63 inches. Styleadjustable, outdoor, rustic, patio, garden. Waterproof roof: the sloping asphalt roof is not only waterproof but also avoids water accumulation, making the garden tool storage shed longer service life outdoors. 2 removable shelves: the shelves of the outdoor storage cabinet can be easily taken out, and 4 different storage spaces are constructed to store your various garden tools, feed, pool chemicals and equipments, etc. 4 metal brackets & 6 adjustable feet: there are 4 metal brackets to better fix the garden storage wood shed.
And the outdoor storage tool cabinet has 6 adjustable feet, so don't worry about the stability. Fir wood material: the outdoor storage shed is made of high-quality fir wood, and the exterior has been polished to express a rustic style. Besides, the outdoor garden shed is easy with other décor and natural settings. Perfect size: hide the messy garden tools and do not take up too much space.
You can place the outdoor storage shed in the garden, patio, deck, porch, garage, etc. Product dimensions32.1 x 16.5 x 63 inches. This item is made of wood.