Philodendron Jerry Horne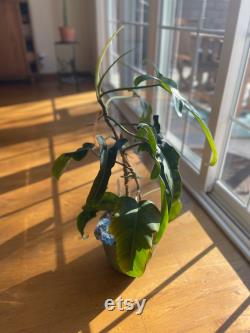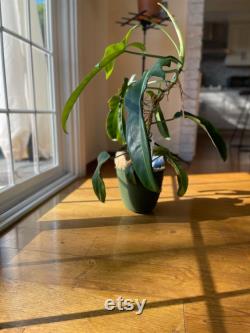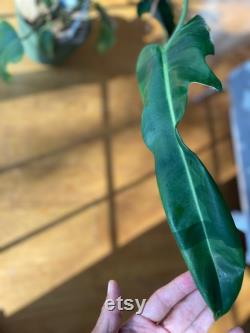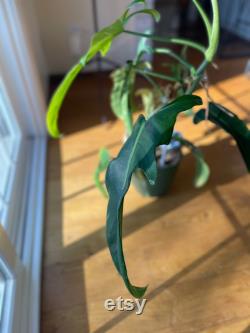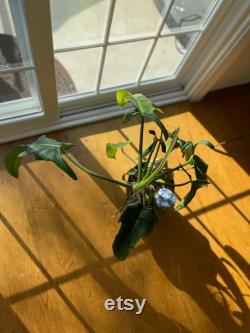 Philodendron jerry horne is believed to be a natural hybrid of philodendron bipennifolium. The leaves on this shiny aroid are long and narrow with an odd wing like section extending out from the mid portion of the leaves. The back lobes are also narrow and long with the petioles green in color. This beautiful plant has been growing under my care for over a year. It is in very healthy condition. She loves high humidity and ample lighting. She boasts 14 leaves with the two top leaves measuring just over 15 inches in length.
She is a fairly easy plant to grow and is a climber. If you want a philodendron that represents the characters of plants growing in the jungles of ecuador (region), this is the plant to add to your collection. Please let me know if you have any questions.