Philodendron Jungle Fever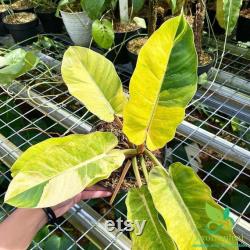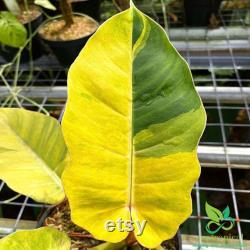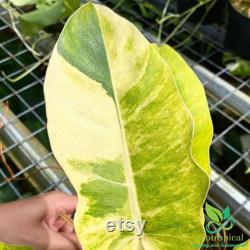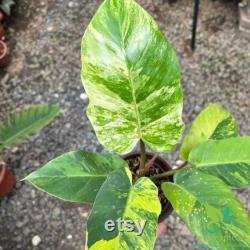 Please read our shop info and our terms & conditions before you order. Photos are for reference only. You will get random plant. Size and shape are similar to the photos (minimum 2-3 medium size leaves).
After receiving order, we will apply the export permit. After export permit released, we have to apply the phytosanitary certificate. Processing time will in range 2-3 weeks. There will be additional charges on selected eu countries for lab testing. We do not accept complaints and demands beyond those described in the terms and conditions. Customers are responsible to understand whether the plants are forbidden or not in their country as well as understand the import requirement incl. 1.5 customer shall send the import permit (if it's required by destination country regulation) to us as attachment while applying phytosanitary certificate (import permit requirement is varied depends on customs regulation at the destination country).
1.6 by purchasing plant overseas, customer must aware that plant might not be in its best condition when it arrives due to long transportation process and plant state (with or without root). It will take some times c. It is with best assumption that customer has the knowledge and experience to take care of the plants.
Customers must do the unboxing videos and pictures once receive and open the package. Please drop us a message if you are interested.
This address will be a reference for all export documents and import permit. Please note that some countries require import permit or other document.
It is customer obligation to provide the required import permit based on the destination country regulation. Customer from usa and canada are required to provide import permit. Customer from united kingdom is required to provide peach (procedure for electronic application for certificates) from the horticultural marketing inspectorate government of united kingdom. It could take 2-3 weeks after you placed an order (if there's prolong processing time than schedule, we will inform customers directly). It is an online process so won't affect the plant.
We use styrofoam box or cardboard boxes as secondary packaging. There's option for self collection at the pis too (please send us the instruction for this if you choose this option).
We are not liable for any loss, damage, death, or injury arising directly or indirectly from any process caused by weather i. Please kindly check the plants condition thoroughly when it's delivered and if you have any complaints, please send us message follow by the unboxing pictures and videos (roots, stems and leaves both front and back sides), plants and package (inner and outer package) conditions as proof within 24 hours after the package is delivered (plants arrival). We don't accept booking plants prior the export documents (export permit and phytosanitary certificate) release. We don't accept return packages for any reasons. Plant will be destroyed by indonesia custom when returning back to indonesia.