Plant Tissue Culture Media- Ready To Use Test Tubes Pack of 25 with holder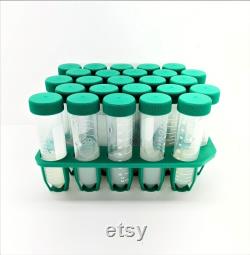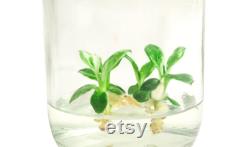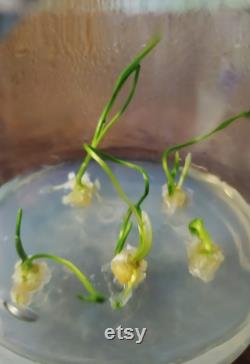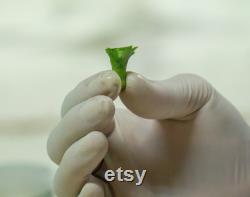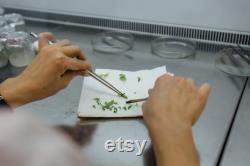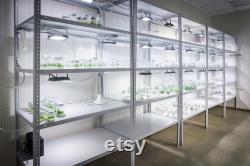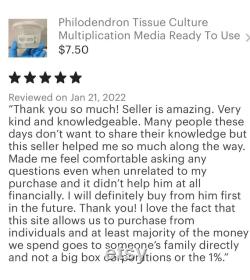 Sterilized test tube filled with approximately 1 of our blend of ms nutrients, vitamins, sucrose, shooting hormones, agar, and distilled water. Use this product for initiating nodes into tissue culture prior to multiplying them further in our larger containers. That way you can isolate any mold or contamination to one node instead of spreading it to them all. Similar media has been used since the 1970's by commercial nurseries to produce an essentially endless supply of pathogen, bug free clones.
Nearly all orchard crops and ornamentals are propagated this way. The speed in which a plant will multiply is unmatched by any other method. After initiation plantlets can multiply every 2-3 days producing far more clones than standard cloning.
Pests and viruses are no longer an issue as the plant is contained in a sterile environment. When a plant is given exactly what it needs to thrive without the stresses of the environment the results are simply amazing. To use this product you will need a sterile work area to open the container and place your sterilized cuttings into the media.
After a 2-3 weeks the cut node will begin to shoot new nodes out. If the cutting was not sterilized properly you will have mold showing at this point and will need to discard it. Otherwise the new plantlet can then be divided again and placed in a new media container to continue to multiply.
After multiplication you will remove the plantlets you'd like to fully grow out and leave behind some to continue to multiply. They can be placed in the dark and low temperature and they will go dormant for years. And plant in our rooting media or root them the traditional way in rooting plugs. You will have more losses rooting in plugs versus in tissue culture media, however it works just as well. Once rooted you will acclimate them to your nursery and have a plant that outgrow any traditionally cloned plant.
Many say it will even grow faster than a plant started from seed. Growing your favorite plants from tissue culture is not as difficult as you may think.
If you follow specific steps anyone can do it. If you have a green thumb you will fall in love with tissue culture. It's a great hobby and an amazing way to clone plants.
Step-by-step instructions on how to sterilize the cuttings, prepare a sterile work area, and recipes to make this media yourself at home for less than $100 are available in the book: clone like a pro - plant tissue culture simplified. This item is made of agar, ms nutrients, vitamins, distilled water, sucrose and shooting hormones.