PlantTrax V-4 Expansion, Wall Mounted Vertical Hydroponic Planter System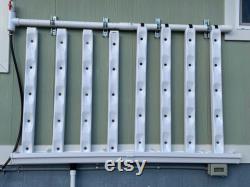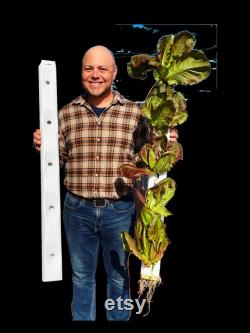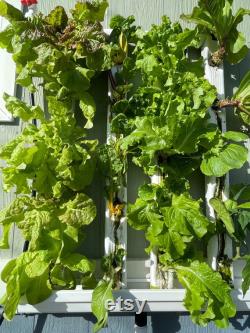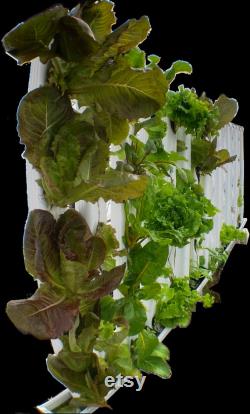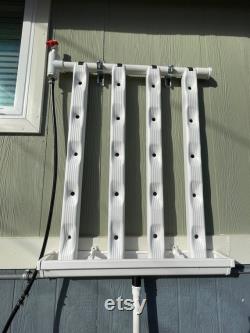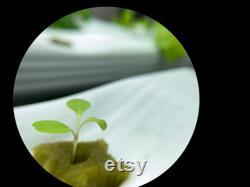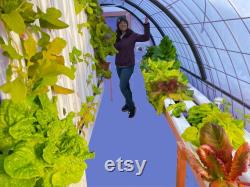 Planttrax are hydroponic garden planters. The v-4 system is a kit that takes the guesswork out of making a wall-mounted, vertical tower' type system. This v-4 expansion kit includes everything you need to double the growing space of your v-4 base system and may be further expanded with additional v-4 expansion kits until you run out of wall space, pump power or appetite. Save water, 90% + over dirt grown. Grow salad greens, herbs, strawberries, etc. No net cups or foam inserts, fits 1 rockwool cubes or bare roots. Able to connect to existing systems, aqua- or hydroponic. Expandable & customizable - check out the v-4 expansion kit. Practical design large, 8 plant spacing for 20 full-grown plants 40 planter height for convenient harvesting easily remove planters for cleaning/maintenance.
Made with heavy-duty, durable components. Handmade by me a western colorado farmer/biologist/plastics fabricator who wants everyone to enjoy growing their own food this easily.
Here's what comes in the v-4 expansion box. 4x planttrax planters made for the v-4 & hangers. Header mounting system - unistrut, lags/washers, pipe clamps. Gutter extension - splice, brackets and screws. This item is made of pvc and vinyl, abs, galvanized steel, hook and loop.