Pollen Extractor 2x stainless-steel mesh filters )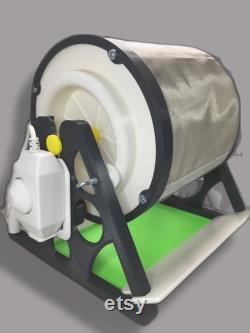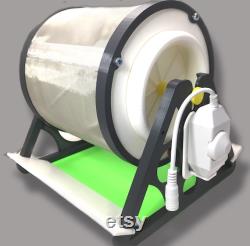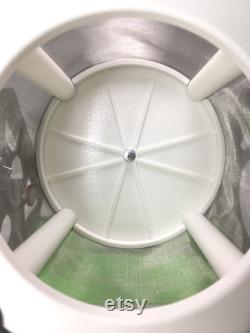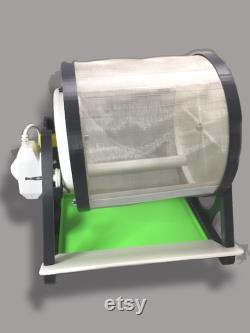 A pollen extractor machine that makes separating the pollen and plant material of your special medicinal plants quick and easy. Choose 2 stainless-steel micron mesh filters. The pollen to cross breed different flower varieties. The pollen to increase plant, vegetable and/or fruit productivity.
The pollen from the plant material for medicinal use. The plant material for aromatherapy. Making the most of your growing and enjoyment experience with your special medicinal plants has just become easier than ever. A unique stainless steel mesh tumbler filter that will not tear nor wear. A variable speed switch that allows you to change rotation speeds easily according to your needs.
A simple cleaning that allows you to extract pollen and separate plant material over and over again. An adapter to suit your wall socket type. The units work with 12volts when plugged into a regulated power source. Our product is a smallsizedmachine tumbler designedfor thehomegrowerto refine some end product.
Dry ice can be used crushed, probably no more than 15% ratio mix & fill no more than 40% ofthefilter to allow space to tumble. As it has a stainless steel mesh it is also greatforgettingtheremaining hard to get plant matter from tough sharp objects as it cannot tear. We supply one filter/tumbler drum per order with a choice of eitherthe120, 150 orthe180 micron mesh. The180 micron mesh isthelarger holesize& recommended to start using first. Thedrum can take approximately 80grams of material (weight), not to befilledmorethan halffortumbling.
Photos maybe different as per our upgrades.