Polycarbonate Greenhouse Cover 4mm Clear 24 x 48 (Pack of 10)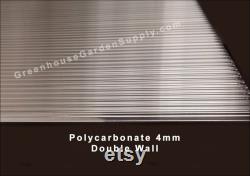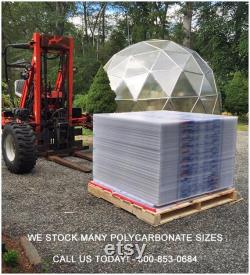 Polycarbonate greenhouse cover double wall construction - 24" x48" (pack of 10) polycarbonate sheets are virtually unbreakable high impact, lightweight and very strong. Can easily be cut into shapes or panels for your greenhouse or displays, fixtures, partitions, trade show booths or signage. Do you need a custom size please give us a call for a free quote. Sheet size: 24"w x 48" h x 4mm.
This item is made of polycarbonate 4mm.