Pre fabricated natural wood storage shed kits can be used as storage sheds, sauna, she shed,pool shed kit.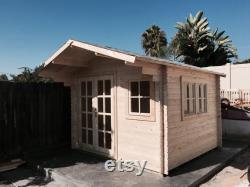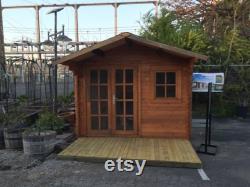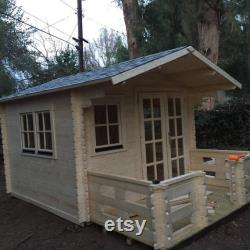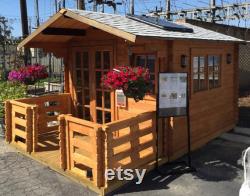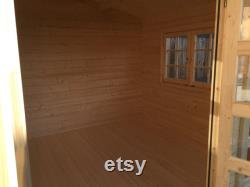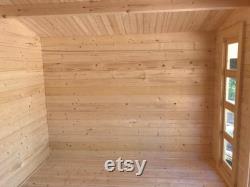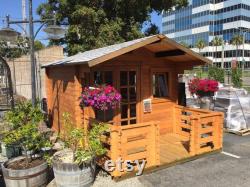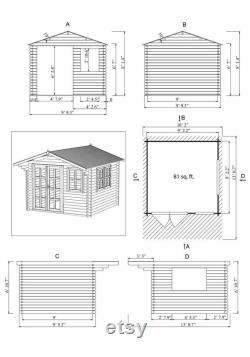 Natural wood prefabricated storage shed kit. A versatile wood little storage shed kit that's both environmentally friendly and affordable, the whales 9ft. Pool house/ storage/ garden shed/ office/guest house offers double temper glass-paned doors with 2 windows. The overhang is an added bonus and provides protection from the elements, whether it's a cool spot to park a lounge chair or a reprieve for delicate plants from the sun.
Because it is so versatile, this is a great modern cabin choice for the little ones as a playhouse or the perfect home for lawn mowers and garden utensils. A handsome gable adds to overall look and the nordic spruce means years of great service. Wall thickness: 1 3/8 (34mm) t&g. Wood type: all natural tongue and grove norway spruce solid wood.
Outside size: 9'109'10. Recommended foundation: 9'2.25 x 9 2.25. Height of the wall: 6'7. Double doors: 4'3 x 5'10 with tempered glass.
Single window in front: 2'3 x 3 with tempered glass. Double side window: 4'6 x 3 with tempered glass. Package size: 13 2x 4'x2.
Included: floor joist, floor boards, roof boards, fascia boards. This product is made from specially dried norway spruce boards.
After assembly it needs to be painted or stained. The accessories: veranda, flower box and windows shutters are not included. This item is made of walls and log cabin, natural wood ceiling, floor, doors, manual, natural wood, hardware, lock, handles, temper glass, windows, pine.