Premium Wood-glass greenhouse set Grieta White Tulip (exhibition model 2018)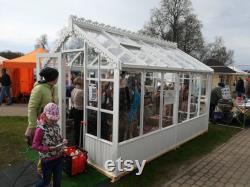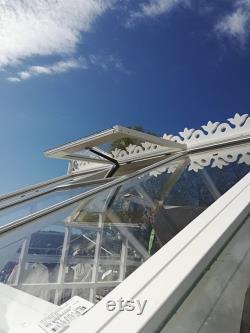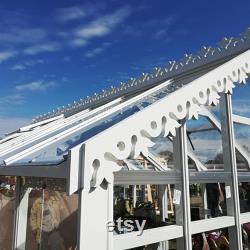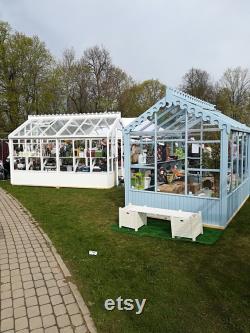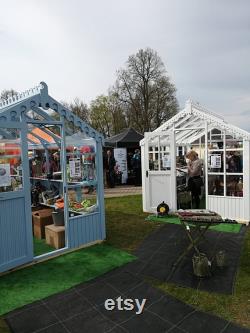 Premium wood-glass greenhouse set grieta white tulip (exhibition model 2018). Set includes: wall and roof panels, 2 x installed roof windows including automatic openers, 1 x stalled doors including accessories, 2 x shelf's - wide 504 mm for one side, decors set for roof, front and back sides.
Dimensions: 2458(a) mm x 3936(b) mm x 2690(h) mm. Glass: 4 mm tempered glass. Wood protection system: flugger ewt (extreme whether tehnology) - 3 layer protection system. Previous assembling - 2 times. Assembling: diy - easy and fast - not take more that 2 hours.