Presto 01784 23-Quart Induction Compatible Pressure Canner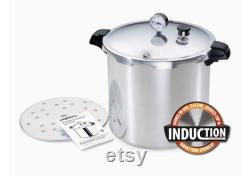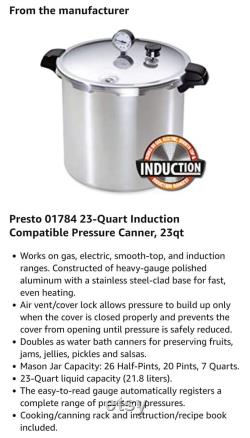 Presto 01784 23-quart induction compatible pressure canner. Sterility is critically important when growing mushrooms from culture.
This economical unit is for induction ranges but also offers a heavier bottom than the 01781 for those that use it often. This item is made of aluminum and steel.