presto piano shell in gloss black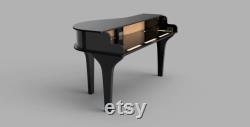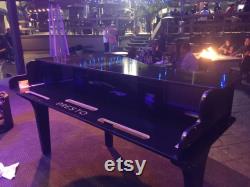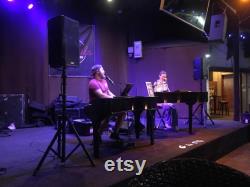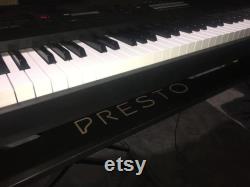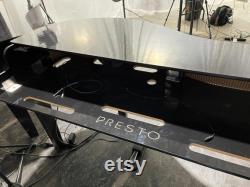 Made by professional pianists for professional pianists. Be a pro and upgrade the look of your show by ditching that ugly x-stand this provides the look of a piano without the intonation issues or weight of an acoustic grand. The legs store inside the piano for transportation, land at just 30 inches long, you can slide the shell in the back of your vehicle with ease or place display in a smaller living space. Sets up in minutes, just screw on the legs.
With an interior keyboard tray at 56.5 inches wide, it will fit most keyboards. Slide in your board and you're ready to go. It's also possible to customize with wraps or other colors if you have local vendors. Maximum keyboard height: 7.75 inches. Maximum keyboard depth: 18.5 inches.
Questions, reach out any time we're professional piano entertainers ourselves and use these shells for every gig - they help us book so many shows.