ProClone Air Box Portable Laminar Flow Hood for Sterile Transfers in Plant Tissue Culture and Mushroom Growing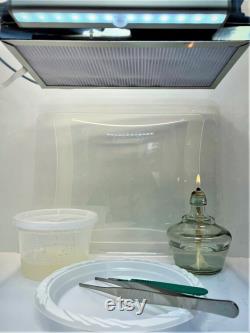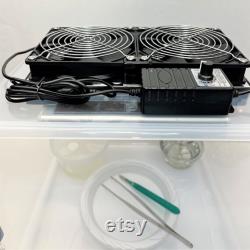 The new proclone air box is a portable and inexpensive alternative to a laminar flow hood. The box is designed to provided positive airflow of purified air over your working area.
Used as a sterile work environment in plant tissue culture and mushroom inoculation. 1 - 27 liter tote with lid. 1 - true hepa filter with carbon scrubber. 1 - dual high output 120v fans. 1 - rechargeable led light with motion sensor.