Professional Laminar Flow Hood 24x24in 99.99-99.9995 Efficiency at 0.3 um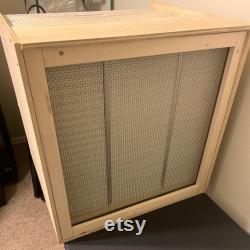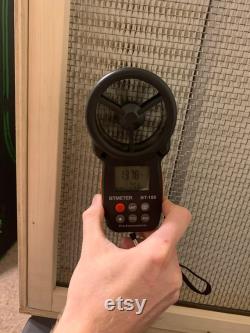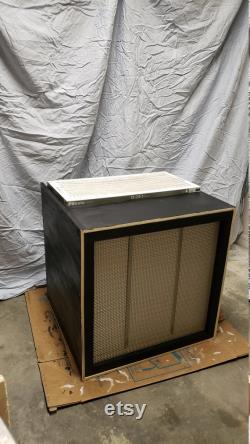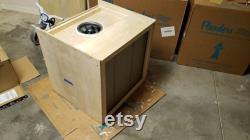 This flow hood is professionally built and tested for applications in biology, microbiology, mycology, and biotechnology laboratories. Flow hoods are made-to-order, with two sizes available depending on preferred dimensions and filter (flanders 24x24x5.875, or camfil 24x24x11.5 hepa laminar flow filters). The outside dimensions for the respective hoods are 24.5 x 24.5 x 22, and 24.5 x 24.5 x 26. The inline centrifugal fan located on the inside of the flow hood body is designed to operate in excess of 750 cfm, and these flow hoods come with a variable speed controller to adjust air flow as needed. Construction and assembly of the hood is also customizable by customer.
All flow hoods are personally tested for seal integrity, flow rate, and sterility using anemometers and petri cultures. Please note as stated above that flow hoods are made to order, so please allow a few days for construction (especially if pre-assembly and color is desired). Thank you very much for your interest, and please reach out with any questions, comments, or concerns.
This item is made of pine and birch, walnut, oak, cherry, aluminum, steel.