Ready To Grow 250W Samsung LM301B 3000k 660nm LEDs Quantum Light Meanwell HLG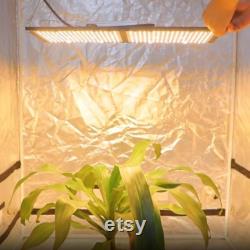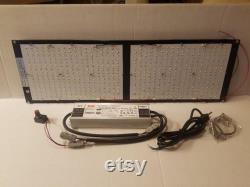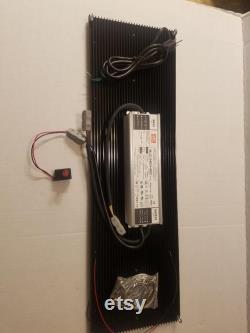 If you are thinking of trying leds, this pre-built kit is the one for you. Have it growing within five minutes of getting it. All you have to do is put five wires into wago connectors and plug it in. This listing is for one 250w quantum grow light including.
2 - 288 led v2 boards with a total of. 504 pcs 3000k samsung lm301b sk bin high-quality diodes. And 72 pcs 660nm deep red diodes. Fully assembled - all you will need to do is hook the wires to the driver, plug it in and you're ready to grow.
I even have the dimmer already attached to your driver. This is a 250w led grow light consisting of two qb288 v2 style boards with 252 samsung lm301b leds in 3000k and another 36 - 660nm deep red leds per board. These boards come already mounted onto the approximately 8" x 25" heatsink and pre-wired. It comes with a meanwell hlg-240h-48b driver with a dimmer already attached.
The other wires on the driver already have wago style connectors mounted on them. All you will need to do is hook the three wires from the power cord and the two wires connected to the boards into these wago style connectors, hook up your hanging cables and you are ready to go.