Reflective Hydroponic GrowBox Tent Kit 16 x16 x40 Mylar 100W Led Grow Lights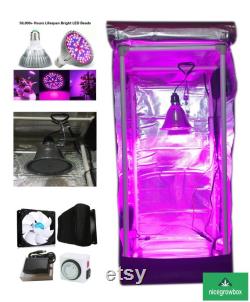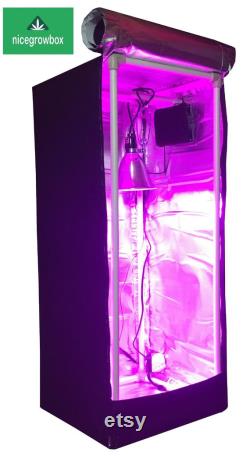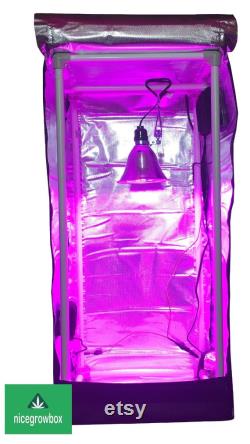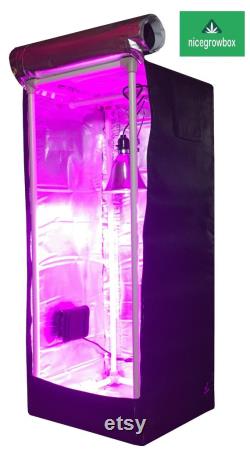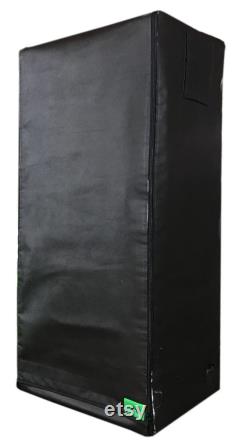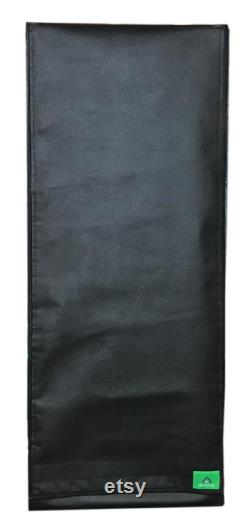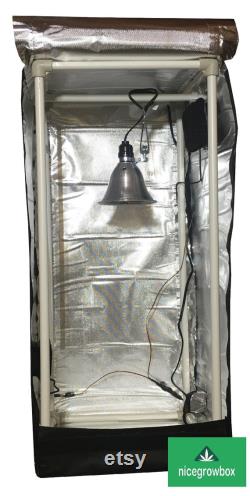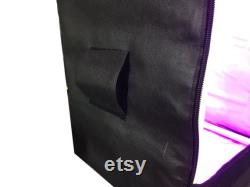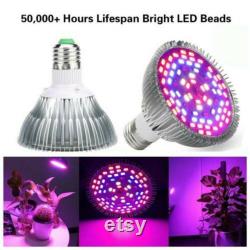 Reflective hydroponics grow box tent + 100w led + fan ventilation system 16in x 16in x 40in mylar. Niki -this slim growbox allows you to take care of a little higher plants. Great room for 1 high, sprawling plants.
Item description grow tent + 100w led + 2x fan ventilation. Fan ventilation system with 2 x super silent fan, carbon filter and fan screen eliminated lights leak, with 2 outlets timer 1875w , power adapter with fan cable.
100w led grow light e27 lamp bulb for plant hydroponic full spectrum reflectors wired. Tent size: 16in x 16in x 40in.
Tent exterior:black wigofil is a high quality polypropylene now-woven fabrick, that is manofactured spunbond technology. It is characterized by high tensile strengh, tearing, no burning certificate (fira). Tent interior :full diamond -version made of a meterial with a very high strength , weight and light in combination with foil extruded plank dizmond the version with the best materials sensational light reflection, the membrane shape memory , improved light distribution and bridging the "hot spot" , protection againnst thermovision. Also approved for food contact. Light version 100% light-tite, reduces energy losses.
Frame pvc 0.7inch very light and very strong (never rust/non-toxic). Frame pvc 0,7inch very light and very strong (never rust/non-toxic).