Sojag Universal Gazebo Cover 10' x 10'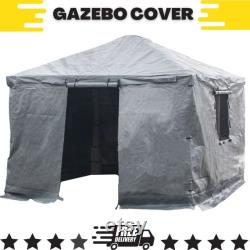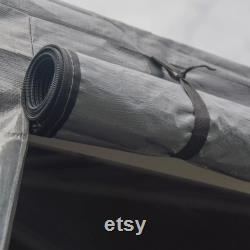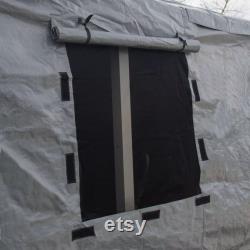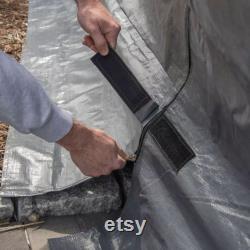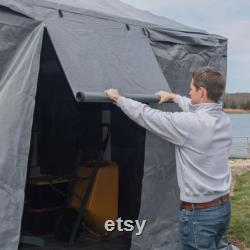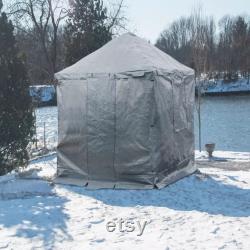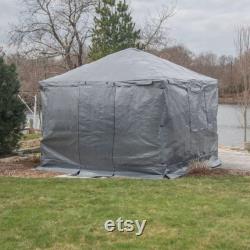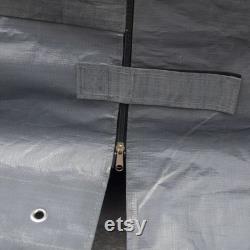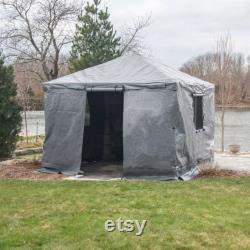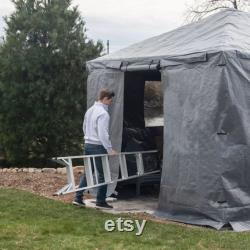 Sojag universal gazebo cover - 10' x 10'. Protect your sun shelter during harsh winters with the sojag universal winter gazebo cover. The sojag universal winter cover is the best option for preserving the life of your outdoor gazebo or sun shelter. Made from polyethylene, the gazebo cover is easy to clean and durable. With a density of 200 grams, it will withstand the harsh winter weather.
It also allows you to convert your sun shelter into a practical storage space for your bbq, patio furniture, grill accessories, and other outdoor tools. Not only does it instantly convert your sun shelter into a backyard shed, but it enables you to increase the life of your sun shelter.
By covering your outdoor sun shelter with the cover, you'll be protecting the roof panels and gazebo frame from the elements. The gazebo cover material is waterproof so there's no need to put the cushions and accessories away for the winter. Roll-up side windows and access door allow additional light and ventilation as needed.
The winter cover also features air vent near the top of the walls for circulation. The cover attaches to the shelter pole with eyelets. This is compatible with sojag sun shelters and gazebos.
Also consider a sojag winter post for your gazebo that will add another layer of protection from the elements.