Spawn Jar Filter Patches (1,500 Pieces)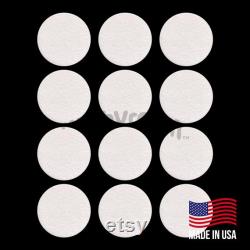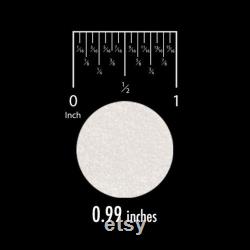 These patches can adhere to both plastic and metal jar lids. Please make sure the surface is clean and dry prior to applying. These patches are water resistant, but not water proof. We recommend that you cover the top of your jar with aluminum foil prior to sterilizing in your pressure cooker. After running some experiments with these patches, here are the conditions they are able to withstand.
3 runs through a pressure cooker at 250 f and 15psi, each run lasting approximately 100 minutes at the mentioned temperatures and pressures. These spawn jar filter patches measure 0.99 inches and have adhesive on the entire patch. Can be used single-sided or double-sided. We recommend using a 1/2 inch forster bit when installating.
These patches may be reused if installed double-sided and kept clean and dry during their use. These patches are not waterproof, but are water resistant. Proudly made in the usa.
This item is made of corn and rye berries, millet, grain spawn, bird seed, mushroom.