Spider Farmer G3000 Cost-effective Full Spectrum LED Grow Light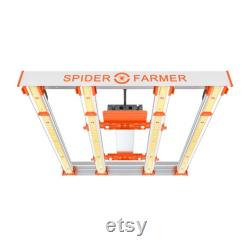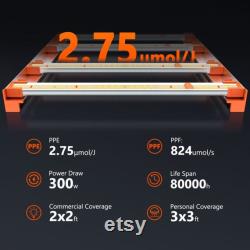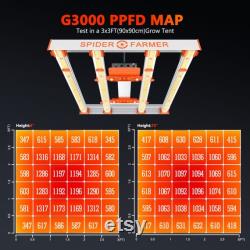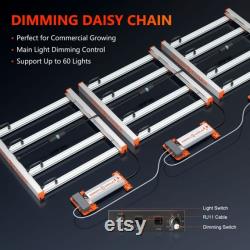 What is the difference between the g series and se series. The g series features bridgelux diodes, while the se series is equipped with samsung diodes. Both of these brands are well-known in the industry and are considered reliable. Click here for up to a 15% discount. Efficient and uniform light coverage: the spider farmer g3000 led grow light offers cost-effective lighting solutions for growers seeking efficient and uniform light coverage across their entire cultivation area.
The spider farmer g3000 led grow light boasts a unique bar elongated light design, providing comprehensive and uniform coverage throughout the entire cultivation area. With 896 bridgelux diodes, the g3000 can generate 300 watts of power and achieve an impressive ppe of 2.75umol/ j. It covers a 33 feet area, promoting optimal plant growth.
Advanced full spectrum light: the g3000 led grow light features a full spectrum (3200-4200k, 4800-5000k, 650-665nm) with varying wavelengths of light, making it perfect for every stage of plant growth, from seed to harvest. Dimming and easy installation:the g3000 led grow light includes a dimming button allowing for 10-100% brightness adjustments to cater to the specific needs of plant growth. Additionally, the daisy chain function supports growers to connect up to 60 lights for simultaneous buckle dimming. Design, users can install and remove the g3000 led grow light in just a few steps. It is highly recommended for use in grow rooms, home growing (33 grow tent), dwc, and hydroponics.
Fast cooling and detachable driver: the g3000 led grow light has a strip grow light design and aluminum heat sink on the back, which improves air circulation and facilitates fast heat dissipation. Its removable driver and 7.7-foot power cord extend the life of the grow light by reducing ambient heat in the grow space. Moreover, the waterproof coating on the led diodes ensures safe operation in wet conditions.