Square hydroponic 4' NFT system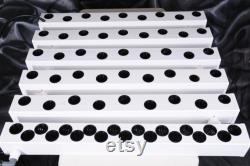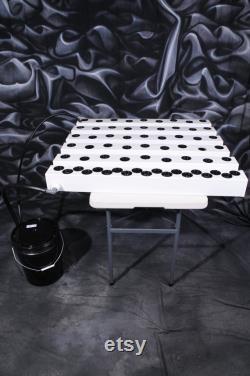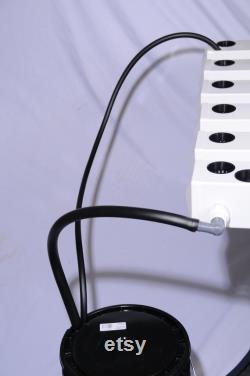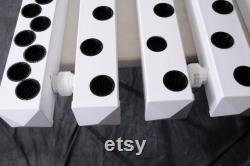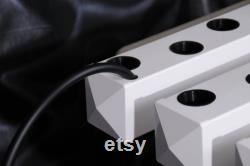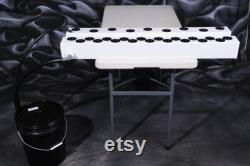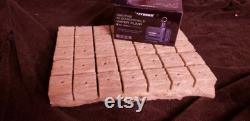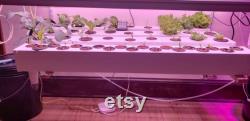 This 4' nft (nutrient film technique) can support 9 full grown plants or 19 seedlings per row. Depending on your needs, and how many plants you want, this system can be custom made from 1- 6 rows. Shown is a 4 row system, with three 9 plant adult spacing rows, and one 19 plant seedling spacing.
(4 row, 19, 9, 9, 9). (this does not work in addition to a single row system that is not made to be modular).
The full nft system is powered with a vivosun 210 gph submersible pump which takes nutrient rich water from the 5 gallon bucket reservoir, into the system, flowing through the troughs for the roots to thrive in, then the water finishes its cycle by dumping back into the reservoir. 2 net cups fit perfect to grow a variety of plants from salads, herbs or flowers of your choosing. Lights, hydroponic nutrients, and plants not included.