Stealth Grow Box Kit Led 600w Cabinet Pc Grow Box Tent Hydroponics Alternative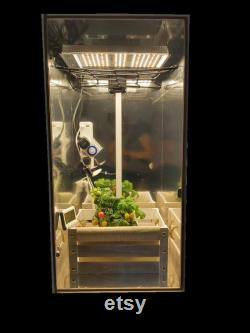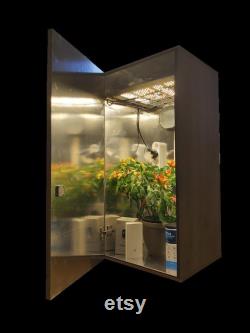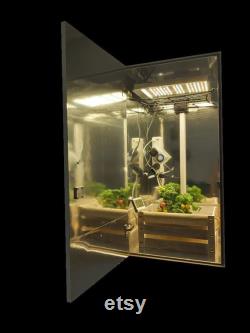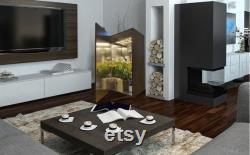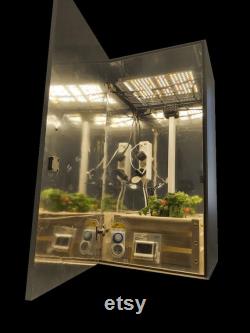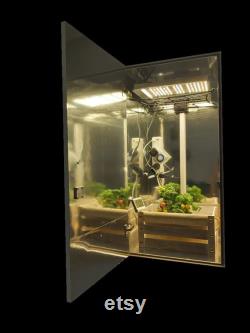 Led stealth grow box 600w. Our led grow box is an amazing piece that produces amazing results within a self contained growing environment. It is a plug & grow unit that contains 600 watts of true led growing power, odour removal and environment control, all built in and confined within in a lockable wooden cabinet.
The completely assembled and ready for use led grow box we are offering includes. Lights one of the most important parts of growing your own plants is to reassure they get enough light and we are offering you more than enough. Mars hydro ts 600w led grow light. Low energy consumption grow lightingconsuming only 100w with 240 leds it saves up to 50% energy than other led grow lights.
Perfect for 1.51.5ft, max coverage 2x2ft. Over 90% light energy can be absorbed by plants. Sunlike full spectrum led indoor growing660-665nm red ir/3200-4200knm/5200-6800knm, infinite close to natural light, best for all plants all stages growing, rapid plant response from seed to flower and increase yield & crop quality. High reflective & noise free-fanless led grow systemdesign will make your growing life easy and quiet, quickly heat dispersing material aluminum reducing light lost to aisles and walls, increase the light intensity up to 20%, allowing your plants receive more energy and without burning your plants for maximum headroom. Stable environment when you grow yourself you realize that maintaining a perfect environment (ph, temperature, lighting hour control) for your growing beauties is essential.
Fully integrated cooling system with 2 x 80mm fans. One to provide fresh air and one for exhaust. Security no need for everyone to see your plants.
Odour control with the double activated carbon filter. Lightproof carbon filtered exhaust fan. Designed to look like a plain cabin. Grow box dimensions: 42cm x 40cm x 80cm height. The grow box is entirely covered in the interior with mylar reflecting material that provides 99% light reflection.