SunPlix SPLED G5 UV Series LED Grow Light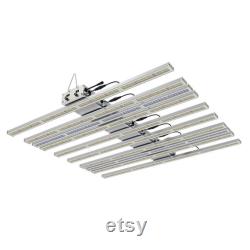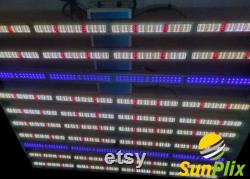 Sunplix spled g5 uv series led grow lights are new members of our light family. The light has 8 bars made with full spectrum white samsung lm301b and 2 uv (400nm) bars. The lights encompass a continuous range of wavelength from uv, blue, green to red, creating a light blend suitable for horticultural uses. Compared to obsolete narrow spectrum (combining different wavelength leds) led lighting, sunplix full spectrum white led grow lights encourage healthier and more balanced plant growth by stimulating photosynthesis, enhancing plant immunity and increasing nutritional value.
Also these grow lights can help to improve the overall farming environment by enabling growers to observe plant conditions more easily and spot diseases at an earlier stage under the bright white light which is similar to sunlight. This item is made of diode and lm301b, uv, samsung.