Texas Grow Labs 4 Inch Inline Duct Ventilation Fan, Carbon Filter, 8 Feet Ducting with advanced Temperature Humidity Controller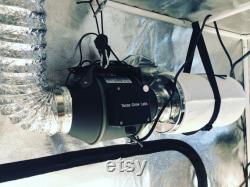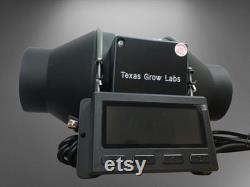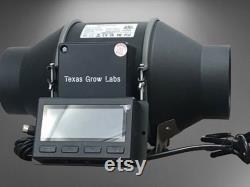 About this item 4'' inline fan: intelligent programming controller, on/off/timer/atuo modes can switch according to needs. Noise: 28 db; airflow: 212 cfm; speed: 2900 rpm; voltage: 110240v(alternating current); power: 35w 4'' air carbon filter. Air flow: 220cfm; reversible flange ducting: 12-inch length. 1200+ iav australian rc412 activated carbon: high-quality carbon for higher absorption and long service.
4'' ducting: 10 feet (length), when fully extended. Temperature endurance range from 0185f (-1885). Flexible length for exhaust fan blower / inline fan. 1 pairs of 4 inch metal clamps made from stainless steel package includes: 1 x 4-inch inline fan kit (includes fan, intelligent controller, corded sensor probe, ac power plug and required mounting hardware); 1 x 4-inch air carbon filter with hook and pre-filter; 1 x 4 inch 10 feet ducting with 2 clamps applications: designed to quietly ventilate hydroponic grow rooms, grow tents, attic and basement, kitchen and more. Perfect solution to circulate fresh air, boost heating/cooling to rooms, reduce humidity and lower temperature.