Texas Grow Labs 4x4 Grow Tent, 48 x48 x80 High Reflective Mylar with 16mm Poles, Observation Window and Floor Tray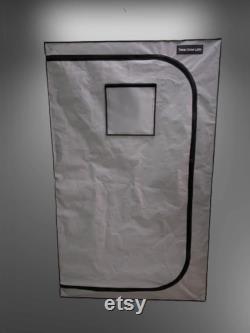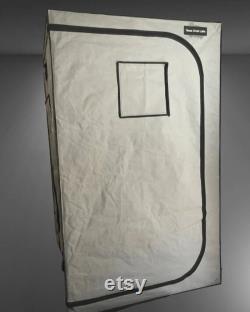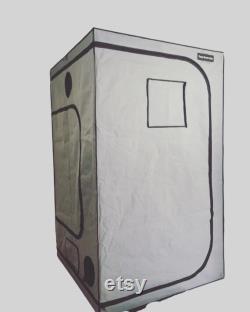 About this item texas grow labs mylar reflective grow tent is a clever solution to a grower's needs. Whether you're starting a new growing operation or have mature plants, this grow tent will be the perfect environment for them.
The tent is suitable for different places in your house, such as the domestic garage, balcony, laundry room, closet, and so on; various sizes of grow tents are provided to meet your daily demands. Reliable, stable growing environment: growing conditions outdoors are unstable, unpredictable, and almost totally uncontrollable. In texas grow labs grow tent, however, you have control of light, temperature, humidity, and soil conditions so you can tailor everything to your plant's specific needs, keep your garden safe from noisy neighbors, pesky pets, and cankerous critters, ensuring maximum results. Keeps all light inside: made of high-quality 600d oxford canvas that is lined with reinforced pe layer and 100%-reflective mylar, and smooth zippers upgraded with the black inner lining, this grow tent effectively blocks all light from leaking and boosts the output efficiency of your setup; no need for additional flaps or tape, just zip up to create a safe lightproof environment.
Easy observation & effective ventilation: with a easy-viewing window made by transparent plastic, you can check the growth status of your plants at any time without disturbing the growth of your plants. The air vents at the bottom are helpful for heat dissipation. The hook and loop fasteners on the cover of the window are easier for you to open and observe inside. Considerate customizable design: the plant grow tent offers plenty of openings for setting duct fans, lamps, electrical cords, etc. The inner tool organizer is handy to put all your gardening tools.
It is also equipped with a removable floor tray that is convenient to be cleaned and conserved. Comes with 2 hanging straps that are able to help to fix the equipment as you need. User-friendly assembly instruction: with the guidance of the detailed manual, you can assemble the tent in minutes even if you are a beginner; the corner connectors can uphold the tent frame stably without any tools; note: if the zipper got stuck, please tenderly pick out any fabric caught in the tines, instead of firmly pulling the zipper.