The Cubensis Cabinet All-In-One Mushroom Grow Box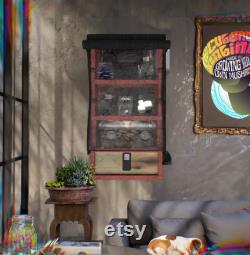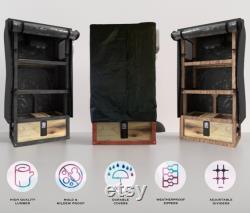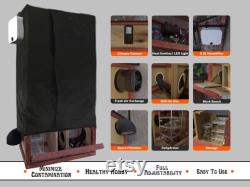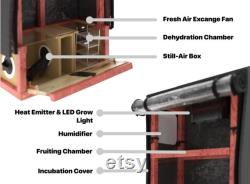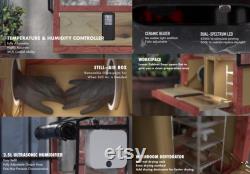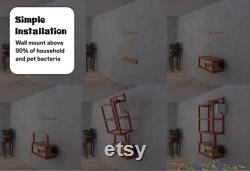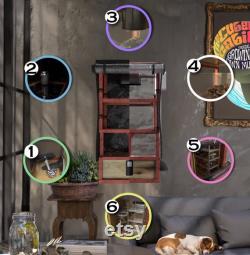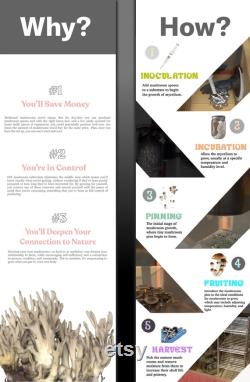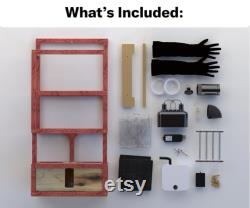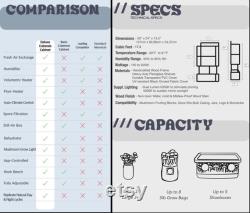 Step into the captivating world of mushroom cultivation with the cubensis cabinet, a handmade masterpiece crafted to bring the wonders of fungi right to your home. Created with meticulous attention to detail, this cabinet embodies the essence of nature's genius, allowing you to embark on an incredible journey of mycological exploration. Automated perfection: harness the power of automation as the cubensis cabinet meticulously regulates temperature, humidity, and lighting, creating the perfect conditions for robust mushroom growth.
Bountiful space: with its generous interior, this cabinet accommodates a variety of cultivation methods, from trays and fruiting blocks to jars and monotubs, offering boundless possibilities for your mycelium to flourish. Illuminating brilliance: watch your mushrooms thrive under the warm glow of our mushroom-specific led lighting system, simulating the natural radiance of the sun and guiding them through every spore-to-harvest stage. Sanctuary of sterility: immerse yourself in a realm free from contamination worries as the cubensis cabinet boasts a built-in still-air box and wall mounting capability, ensuring pristine conditions and optimal space utilization for your mushrooms to thrive without interference.
Preserving potency: preserve the full potency and flavor of your harvested mushrooms with the integrated mushroom dehydrator, transforming them into delightful culinary treasures or powerful medicinal allies. Please note: mushroom spores and substrates are not included with the cubensis cabinet. This item is made of redwood, oak and pvc vinyl.