The Galaxy Mushroom Grow Kit Still Air Box, Sterile Grain, Substrate and Monotub included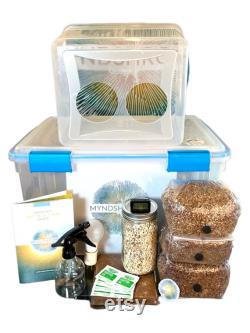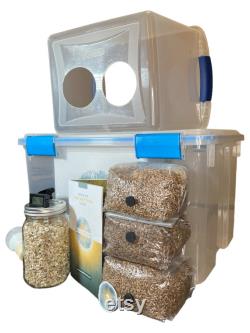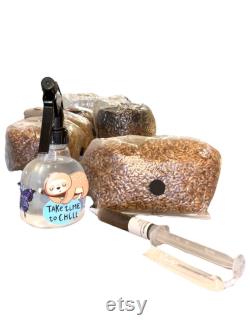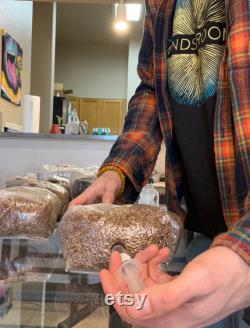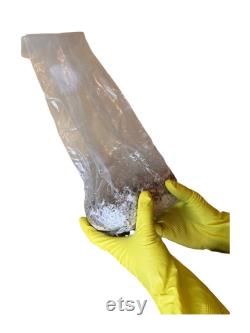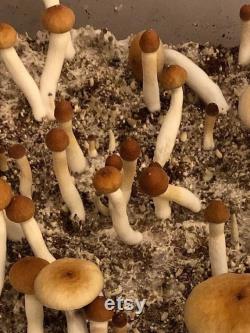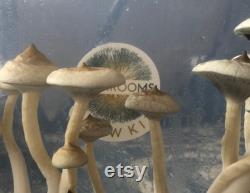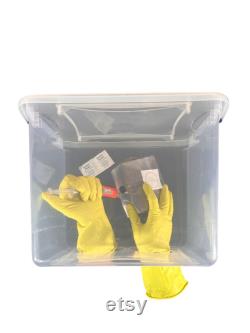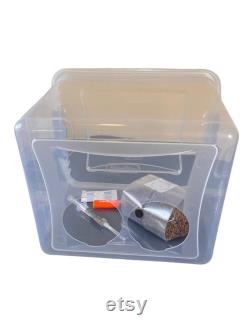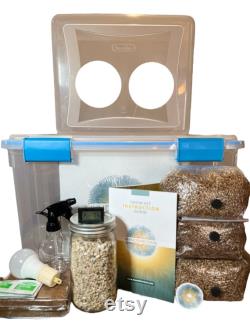 Introducing the galaxy mushroom grow kit - the cosmic solution to all your mushroom-growing needs whether you're a seasoned mycologist or a beginner just looking to add some fun-gi to your life, this kit has got you covered. Inside this kit, you'll find all the necessary ingredients for growing your own intergalactic fresh and delicious mushrooms, including a sterile grain bag filled with a special nutrient blend that would make even the pickiest extraterrestrial mushroom happy. And with the included still air box, you can be confident in preventing any unwanted visits from space-borne contaminations. The galaxy mushroom grow kit is designed with both efficiency and style in mind. Its unique air flow system ensures that your mushrooms receive just the right amount of fresh air, and the spacious growing container will have your crops thriving in no time.
So why settle for mere earthly mushrooms get your hands on the galaxy mushroom grow kit today and blast off to the fun-gi side. The galaxy mushroom grow kit includes. The galaxy grow kit includes. Large monotub (dimensions: 22.5"x16"x13).
Still air box (dimensions: 18.5"x15"x11). (3) 2lb sterile grain bag with self healing injection port and myndshrooms nutrient blend. Full spectrum mushroom grow light.
Light bulb to wall socket adapter. Myndshrooms step-by-step grow guide booklet.