The Glass Box Studio (Empty Cabin) for yoga studio, events, office, creative space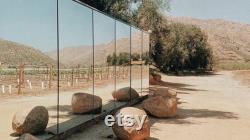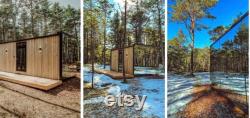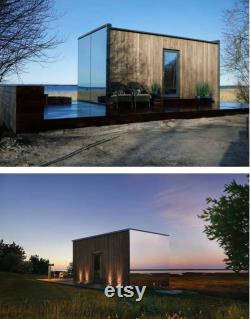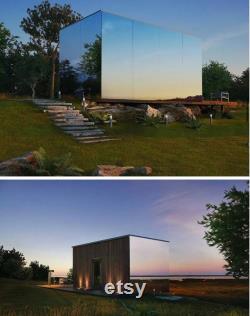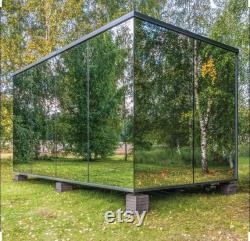 Everything needed for a yoga studio, greenhouse, office or starter-kit for diy cabin. This is only the exterior frame and incudes. Cabin box ready to sit on a foundation and be used for any creative idea. (for interior features please view our other listings).
This package does not include. Installation and utility hook ups.
Foundation blocks, unboxing & installation, utility hook-ups for water, electric, internet and sewage, and permits can be either be completed by. Requested as an additional service by the xariel team on-site, starting at 50k depending on needs.
Our glass cabins are designed to blend with nature. Reflective from the outside, allowing for privacy.
Crystal clear walls when lounging inside, allowing for 360 views of the landscape. Width: 6.3m / 20 ft. Depth: 3.3m / 10.
Height: 3.1m / 10. Interior surface: 18m sq / 200ft sq.
Building surface: 19.8m sq / 209ft sq. Weight: 5000 kg / 11,023 lbs. Polycarbonate panels with uv coating. Requires cement foundation (additional charge or contact local construction company to prepare using our licensed blueprints). This item is made of wood and steel, tempered glass.