The Seasonal Cold Frame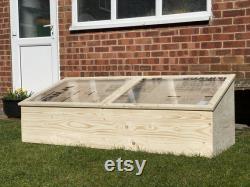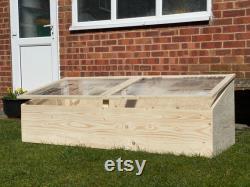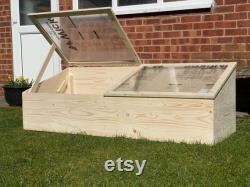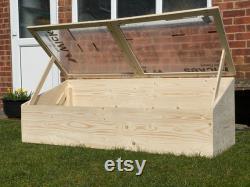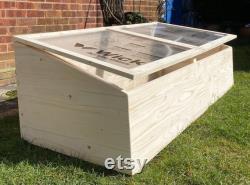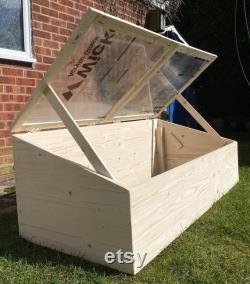 Height at the back 50cm. Height at the front 35cm. The seasonal cold frame provides protection for delicate plants in cold weather. Solidly built and handmade in the uk. Fitted with support beams which have two setting allowing you to have the perspex lid fully open or slightly open, which helps control the temperature in the cold frame.
This item is made of wooden cold frame and finished in a clear weather proof coating.