Tower Farm Vertical Garden Modular Start Up kit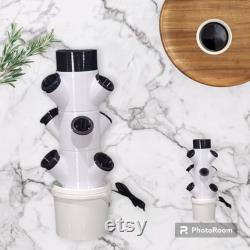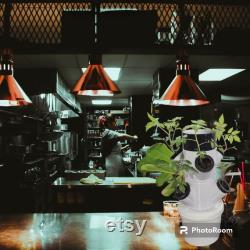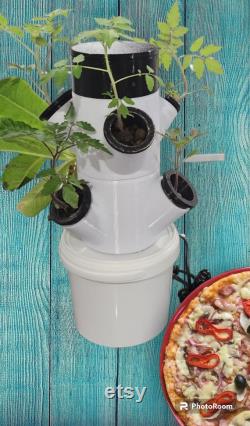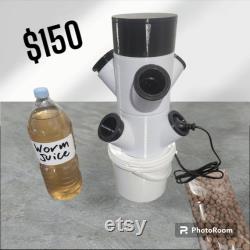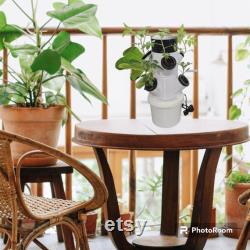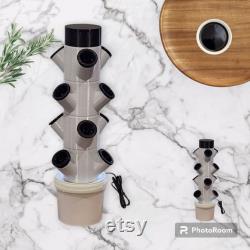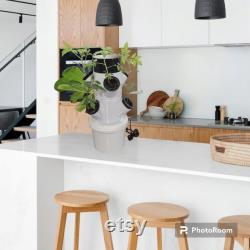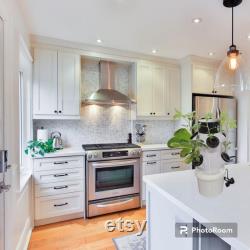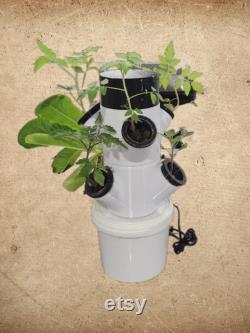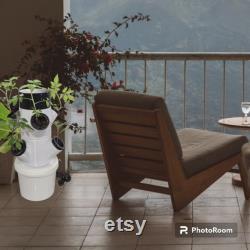 Modular tower farm/vertical garden - start up kit $150. Tower farm/garden start up kit includes. The tower included in the kit with 2 levels and 6 net cups for them.
Suitable for a benchtop, patio, balcony & more. Also includes the pump & bucket. Clay balls to suspend your plants in the net cups.
Fresh organic worm juice that works as organic nutrients as food for your plants to start you off on your hydroponic garde. What is an aeroponic tower farm/garden & how does it work. What you can grow in an aeroponic tower farm/garden. Want it bigger additional levels: $40. You can build your garden tower as tall as you want. Note: the provided pump head pressure is up to 1.5m but you can choose to upgrade to a bigger pump yourself to go even higher. Most plants don't require timers, if u want a timer for this or for power consumption reasons, one can be added for $20 (supplied pump has low power consumption).
These kits are the perfect way to get into gardening (vegetable or other) without needing too much space, water or electricity and no weeds. Kit includes everything you need to start except the plants or seeds. Can supply certain plants and seeds also for an additional charge. I live in narangba but work in morningside.