Tub Kit1 (Larger 27qt Tub)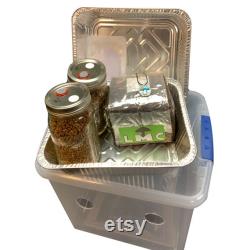 2 grain spawn qt jars. 4 sticky air filter patches for fae holes.
These larger packages are sent via ups ground. This item is made of 3 lb cvg substrate and 4 filter patches, 2 tin grow trays, 2 qt grain spawn, 27 qt plastic tub.