Ultimate Mushroom G2G transfer incubator Box. Grow Mushrooms Fast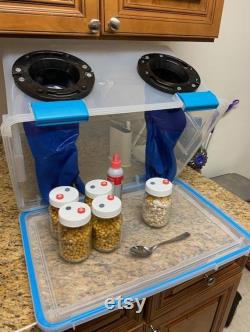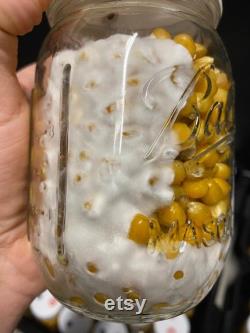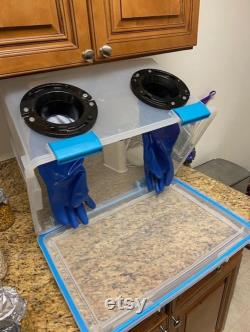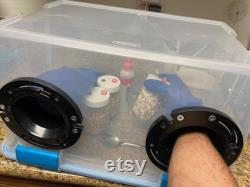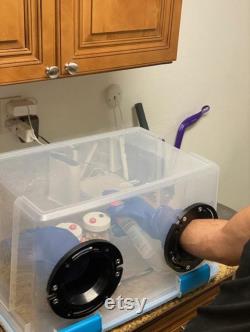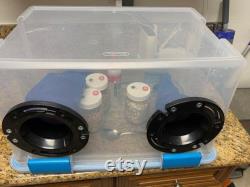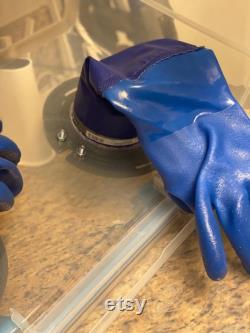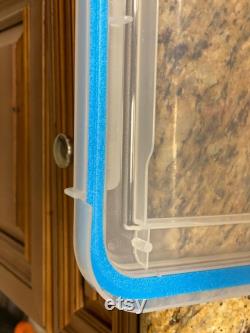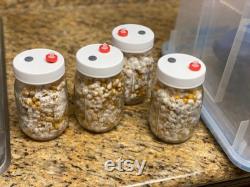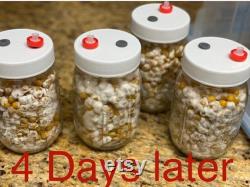 Ultimate mushroom g2g transfer incubator box. Grain to grain transfer is one of the best ways to expand your grain spawn greatly, using very little in comparison. Air-tight still air glove box (sab).
This provides a contaminant-free environment when doing syringe work, g2g transfers, or agar cloning; assuming proper sterilization procedures are being strictly implemented. Medium or large-sized gloves available upon request.
First start by wiping everything down with iso alcohol including hands, arms, and jars completely. Bust your colonized jar of spawn to get it ready to pour. Next, loosen all the lids of the jars you will be transferring colonized grain to.
You want to do this quickly to minimize exposure to air. Open up the jar of grain spawn and start pouring in some grain spawn into each jar, individually, by opening the jar, pouring it in, and closing it up immediately. This sale is for air glove box like the one in the photos. 22.1/2 l x 16 w x 12.