Uncle John's All in One MycoKit -Mushroom Grow Kit Grow Your Own Mushrooms Magic of Mycology Choose Your Strains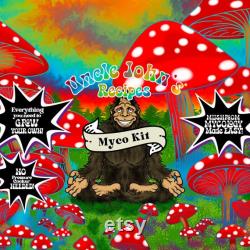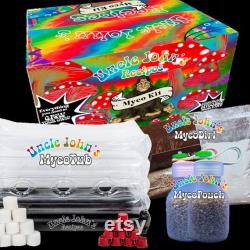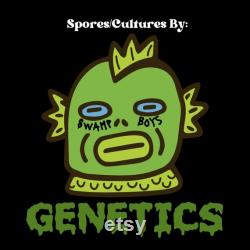 Complete kit: everything you need to grow up to 30 oz of fresh mushrooms (equivalent to 3 oz dried). Includes mycodirt cvg mix: 3 lbs of our famous substrate for optimal mushroom growth.
Pre-filled mycopouches: two sterilized pouches, each filled with uncle john's mycograin for a simplified cultivation process. Choice of spores: in collaboration with swamp boys genetics, choose a 10ml mushroom culture that suits you best. Kits bought elsewhere won't include a culture.
It is not intended for cultivation of any illicit substances, and any such use is a violation of our terms and conditions. Please utilize this product responsibly, adhering to all local, state, and federal laws and regulations.