Universal, Iron, 8-way Octagon Spider Bracket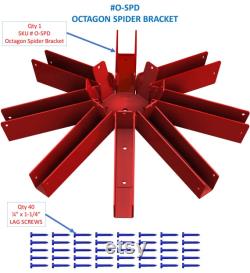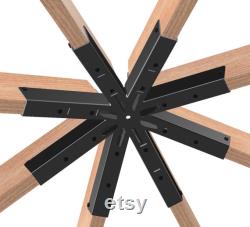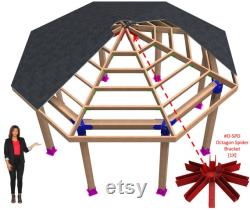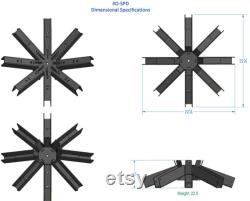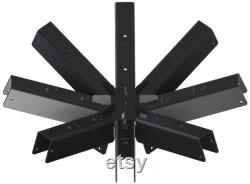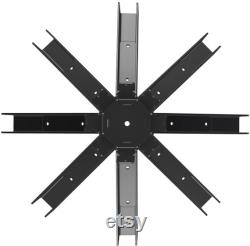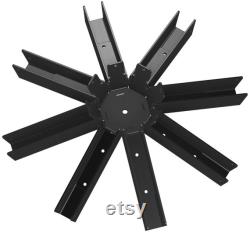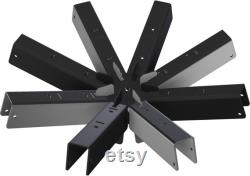 Octagon 8-way spider bracket creates a perfect 8-way rafters joints at the peak of the octagon roof. Allows universal size octagon roof ranging from 10 feet wide to 22 feet wide. This novel octagon 8-way spider bracket simplifies roof construction work and yields a super-strong roof structure which can withstand snow loads exceeding 165 lbs. This strong roofed structure will be a permanent structure for any geographic location. The octagon 8-way steel brackets eliminates all wood joinery skills and work making it ideal for all diy projects and for contractors. Made of 1/8 thick steel, welded structure coated with powder paint for permanent rust proofing and durability. The octagon spider bracket includes.
Qty 1, of roof peak octagon 8-way spider bracket. Qty 40, of 1/4" x 1-1/2" lag screws. Roof rafters' pitch angle is fixed at 21.5-degrees, close to 4-12 pitch. Roof rafters and cross-tie beam lumber to be kiln dried lumber pine, cedar, redwood, etc.
Roof rafters' size to be 2x6 for octagon widths up to 14 feet and 2x8 for widths more than 14 feet. Cross-tie support beams are required every 24 between adjacent rafters to support roof deck plywood/osb boards and to support snowloads.