Used Quincy Lab 10-180 Solid Steel Door Analog Incubator, 0.7 Cu.Ft., 115V 270W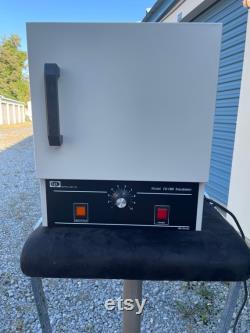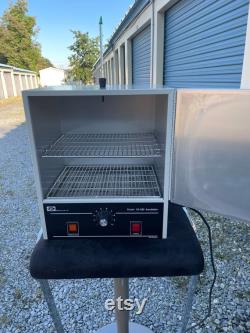 This series of models were also developed for laboratories that need a dependable, compact incubator for cultures, test kits, eggs and biologicals. For lab applications requiring a constant thermal environment, these units are ideal for clinical, industrial and school laboratories, for physicians' offices, and as a general purpose warming cabinet. Select from the economy of analog control or the accuracy and convenience of digital, from light-pressure thermal convection or the performance of forced uniform air. All units feature high grade aluminum interiors, cold-rolled steel exteriors powder coated in our "clean room" ivory, and a steel door.
E-model features include selectable c or f unit in 0.1 display resolution and a continuous self-diagnostic function that prompts if control malfunctions or thermocouple fails. All units ul and c / ul listed for laboratory equipment. Please note: this unit is 115 volts for use in the u.
Also available in 230 volts for use in foreign countries.