Vertical Hydroponic Aeroponic Grow Tower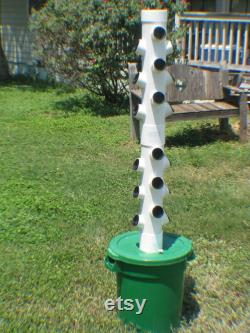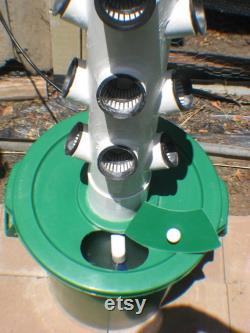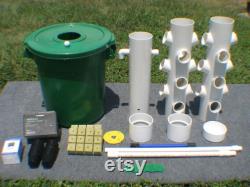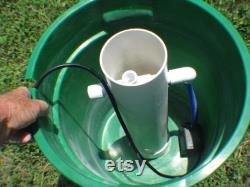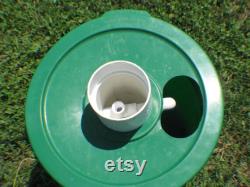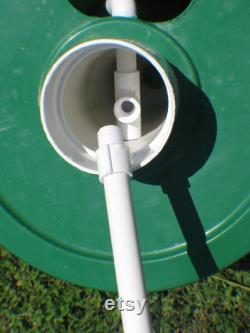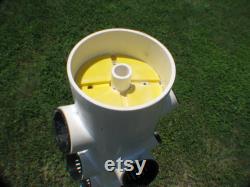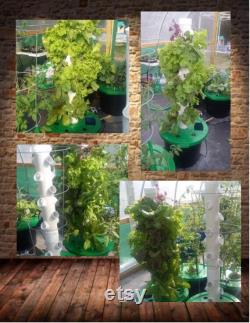 Vertical hydroponic/aeroponic grow system, great for lettuce, herbs, tomatoes, it really is endless. Before the pandemic our shop made cornhole boards and washer boards, but that went under after lack of sales due to covid. Now we are making a comeback with these great vertical aeroponic grow towers. Our grow towers are made in our mom & pop shop just south of austin texas and are extremely sturdy. Great for patios or on your deck. Our towers are made to be sort of a salad tower, so you'll start by planting in 2/3 of the cups, now when they almost ready (which is around 28 days) you then plant new plants in the empty spots. This way you have an ever bearing tower, as long as the weather cooperates. Our towers stand 64" tall and have 24 grow pods for your 2" net cups, and are made with 4" pvc with 1/2" pvc pumping from the reservoir to the top of the tower and gently rain down on the roots. The timer which i preset for you stops feeding every 15 minutes so the plants can get more oxygenation. The towers come with a vivosun 1800 l/h water pump and a quality timer, the 15 minutes on and 15 minutes off seems to work best for a tower feeding. Also comes with 24 rockwool cubes and 24 2 net cups, we also include plugs to put in unused net cups.
We also drilled small holes in the lid if you like to add a tomato cage to help support your plants. If you want to drain your tower reservoir we've included a drain fitting, just attach the pump to it and set it back in the solution and pump it out.
No heavy lifting to drain your tower. Our 10 gallon green ingredient bin, which we use for the reservoir is perfect for hydroponic use.
They are made of high quality, commercial grade resin for durability and longevity, this material is molded for a seamless construction and bends like rubber to prevent cracking. The resin material is both usda and fda certified, and has heavy-duty, built-in handles for reliable lifting and moving. We also make a smaller tower with 12 pods.