Vice Fungi Laminar Flow Hood Small For Mushroom Cultivation, Agar Work, Liquid Cultures and More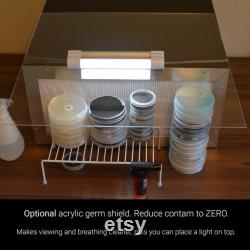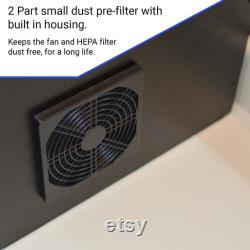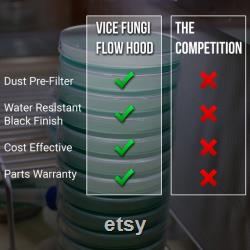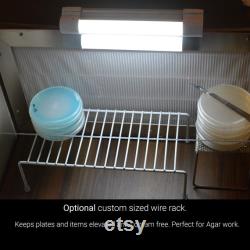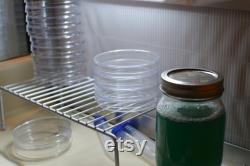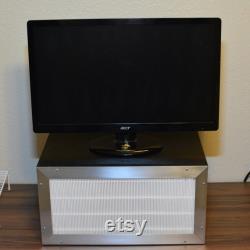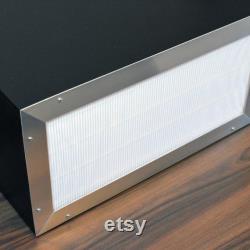 A cost effective laminar flow hood built by cultivators with cost and ease of use in mind. These are made with a 17x8 hepa filter rated at 0.1 microns. Filters out all contaminates so you can have clean agar, clean grain spawn and grow in peace. These hepa filters have a built in pre-filter as well as a built in carbon filter. However we took it a step further and added a small electronics dust filter to the back in order to keep as much dust out as possible, in the first place this will extend the life of the filter and ensure that your fan works for years.
Total dimensions: 18 x 14 x 9.5. Comes with a removable filter frame so that you can easily access the inside of the unit should you ever need to.
I have personally put over 300 plates through this model with almost zero contamination. Certain things you can't control such as a cracked plate, or sneezing directly on top of your agar. But for the most part, this will get rid of your contamination issues. Optional acrylic shield is also available for those that want to keep things extra clean. This is the only way to guarantee the lowest level of contam possible.
So we recommend it especially for new growers. We pour out agar with this unit and use a small mason jar to do so. It's the perfect size for 500ml and you can easily pour 20 plates or more per 500ml. You can fit 60+ plates in front of this model if you needed to in 4 stacks of 15. These are hand made in texas and have a lead time of 17 days.