Victorian greenhouse Terrarium and indoor greenhouse Mini greenhouse Gift for gardener Greenhouse for orchids bonsai tropical plants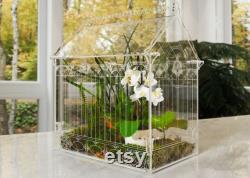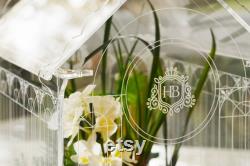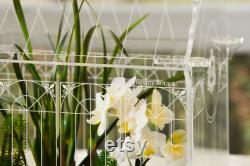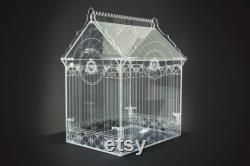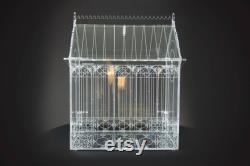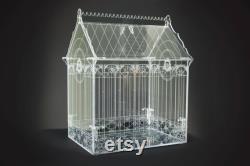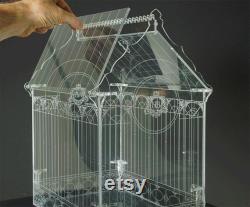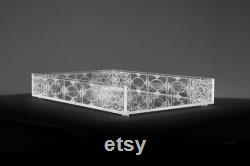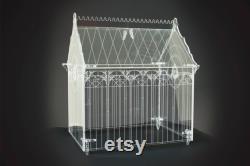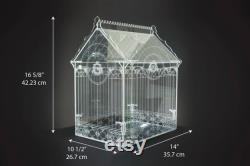 Victorian greenhouse / terrarium, inspired by 19th century english conservatories. Victorian greenhouse handcrafted and laser engraved from quality acrylic (4.5mm). This victorian greenhouse provides an ideal environment for plant growth by raising temperature and humidity and keeping them within a constant range.
Which is very important for the growth of succulents, bonsai, orchids, tropical plants, mosses, ferns, cacti and provides a good environment for seed germination. It is also perfect for creating fairy gardens and miniature gardens, for use as a display box or as a new home for snails, small reptiles and other small animals.
Characteristics of the victorian greenhouse. Maintain a warm and humid atmosphere. Planter tray top lifts off for easy maintenance and planting.
2 inch deep planting tray is waterproof. Perfectly sized to fit on a windowsill. Victorian greenhouse made from premium quality 4.5mm thick acrylic ensures the strength of the greenhouse. Easy maintenance and does not break compared to glass greenhouses. The hinged roof does not form an airtight seal with the section of the house, allowing minimal ventilation.
If your plants need a little more air, simply open one of the two roof sections to allow some ventilation when needed. Depth: 10 1/2 (26.7cm). Height: 16 5/8 (42.23cm).
A healthy environment for plants and for you. The tranquility of the greenery is soothing and helps release stress. Plants not only promote a healthy environment, they also bring beauty and splendor to your home. This item is made of acrylic and serre, greenhouse, terrarium, cactus, succulent, fougère, bonzaï.