Walk In Greenhouse PVC Plastic Garden Grow Green House with 6 or 8 Shelves UK (6 Shelves)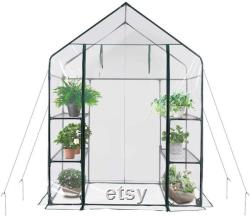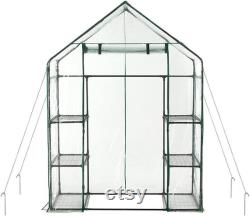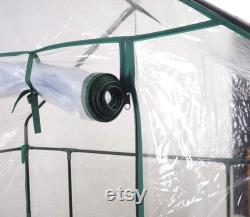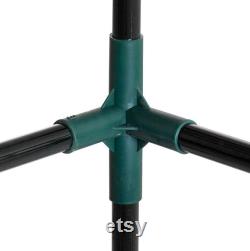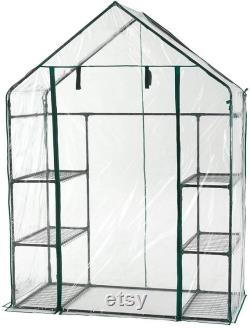 Feature: brand new and high quality. Ideal for growing and displaying plants, seedlings and shrubs. Protecting plants and vegetables from winter chill and spring frosts.
Maintaining a consistent temperature for essential and healthy growing. Easy to assemble and install together. 6 shelves: materail0.1mm pvc size14373195cm steel frame160.24/0.32mm, powder coated wire shelves1.8mm, 6 shelves, powder coated with 4 ropes and 4 stakes with roll up zip panel door.