Wooden Framed Polycarbonate Cold Frame Greenhouse (120 x 100 x 30cm)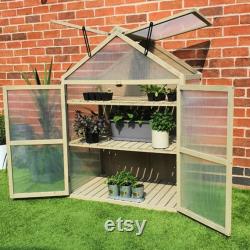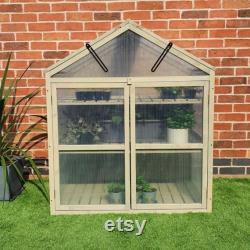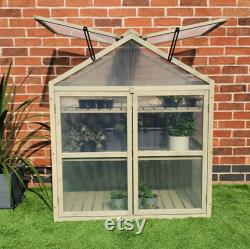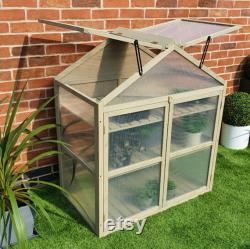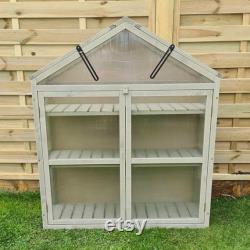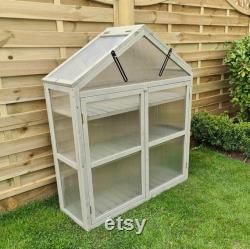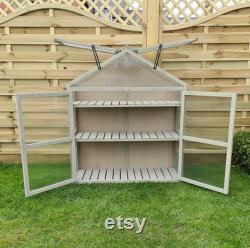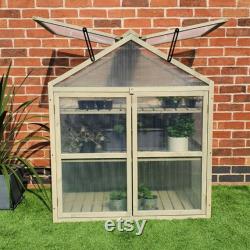 This wooden greenhouse is a practical and attractive addition to your garden space. Made of high quality hardwood with outdoor and transparent polycarbonate glazing boards, this portable wooden greenhouse can sustain the weight of a great amount of plants and help preserve the heat inside. The upper openable top and 2 doors make it convenient for you to move your plants as well as ensure the air circulation in the greenhouse. You will also get a wonderful visual experience for its plain and natural design. Very easy to assemble with instructions included.
Size: 120cm x 100cm x 30cm. Any questions please feel free to ask.