Wooden Framed Standing Polycarbonate Cold Frame Mini Greenhouse (90cm X 49cm X 105cm)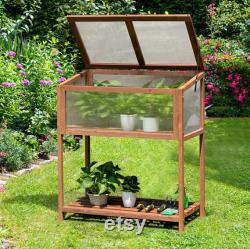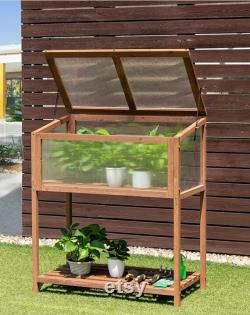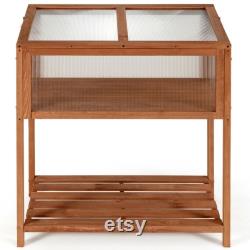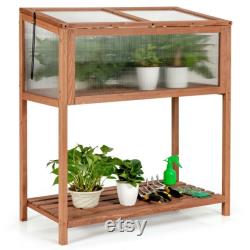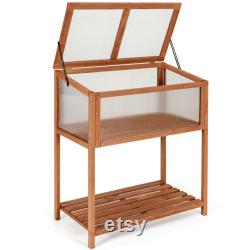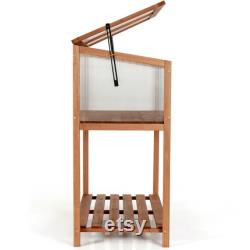 Extend the growing season and keep your delicate plants protected from harsh weather conditions with this wooden cold frame from the garden hotspot. Cold frames are great for protecting young seedlings, vegetables or flowerbeds from adverse weather, primarily the cold and wet.
Lift and transplant fragile plants into the cold frame for protection from frost through the winter months. The transparent roof and windows allow sunlight to penetrate without the risk of heat escaping. Easy to open: the hinged lid makes accessing your plants hassle free.
Durable: constructed from a strong and durable fir wood frame with polycarbonate panels. Dimensions: 90cm x 49cm x 105cm.
Note: the cold frame has not been pre-treated. Any questions please feel free to ask.