X-Stream Aeroponic Cloner Propagators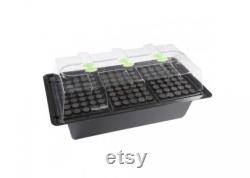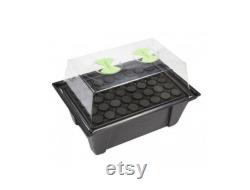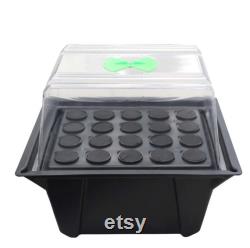 The x-stream 20, 40, and 120 aeroponic propagator is suitable for growing a maximum of 20, 40, 120 young, as yet undeveloped plants. Lattice pots are hung in the air and the roots are constantly fed by nozzles.
Constant access to oxygen, nutrients and water mainly supports the rapid development of the root system and has a beneficial effect on the growth of cuttings or seedlings. Strong and healthy roots are the basis for successful cultivation. 20 site- 18.11"x15.15"x16.14. 40 site- 23"x16.5"x16.14. 120 site- 46.45"x26.77"x18.11.